With winter just around the corner (I hope, it was just 60 degrees yesterday!), maybe you finally will have a chance to sit down and learn to crochet. Already know how? Well, I'm sure you know someone who doesn't. Now's your chance to teach them.
Beginner crochet patterns can be hard to come by. What may seem easy to an experienced crocheter may not be so easy to a brand-new crocheter. So I've updated one of our favorite pages on AllFreeCrochetAfghanPatterns to show just how easy crochet patterns can be. 11 Free Afghan Crochet Patterns for Beginners is a collection of popular crochet patterns for new crocheters. From granny squares to large afghans, this collection has a variety of patterns to choose from.
Kids love to learn. Even if they complain about school all the time, they still have great young minds that are capable of learning wonderful new things. So while they are on winter break in a few weeks, teach them the great art of crocheting. It's amazing to see their eyes light up as they crochet a chain for the first time. With this guide, they'll be crocheting their first Basic Crochet Granny Square in no time.
I've picked my favorite patterns from this collection, but don't miss out! You can view the whole list of patterns here: 11 Free Afghan Crochet Patterns for Beginners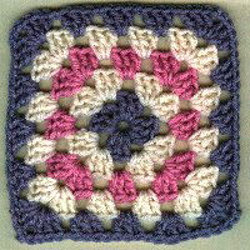 Basic Crochet Granny Square – This crochet square is quite simple. It's also easy for an experienced crocheter to teach a beginner from this pattern. I suggest crocheting right alongside the beginner and since this pattern is easy to understand, you'll be able to pause and help if you need to. Using three colors, this square turns out very cute.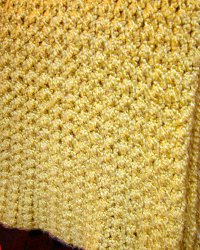 Quick and Simple Afghan – Seriously, this is the easiest pattern I've ever seen. It's literally 2 steps. You need eight skeins of yarn and a jumbo plastic crochet hook. Teaching a beginner on a jumbo hook is fun and not as frustrating. There are lots of variations you can do to this pattern to spruce it up – add a ribbon, add some fringe, customize the size etc. A very versatile and fun pattern for sure.
Have you ever taught someone how to crochet?
Latest posts by AllFreeCrochetAfghanPatterns
(see all)