It comes every year.  It's dreaded by all, and most of us avoid it all cost.  Of course, I'm talking about spring cleaning!  For those brave enough to try and organize their lives, one room at a time, the act of spring cleaning is a sort of rite of passage into a more organized lifestyle.  While there are plenty of articles about cleaning out your bathroom, your living room or even your fridge, what are knitters supposed to do about their craft rooms?  What about your unruly yarn stashes?  One of the first steps you can take towards a more organized way of living, is to start using up yarn you already have instead of buying more that you don't have room to store.   With this list of 5 simple knit stashbusters, you'll find a group of free knitting patterns that are perfect for paring down your yarn stash.
Spring Cleaning! 5 Simple Knit Stashbusters
Sploshy Washcloth – Easy to make, these textural washcloths are ideal for cotton yarn leftovers.  Make a matching set of four and you have a great hostess gift.

Stash 'N Go Coin Purse – Don't you hate it when you can't find the loose change at the bottom of your purse?  Put that problem to rest with this adorable buttoned clutch.  The best part is it only requires a tiny bit of yarn to complete.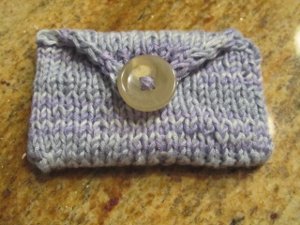 Mini Two Hour Case –  Keep credit cards and business cards safe and sound with this simple stockinette stitch pouch.  If you already have a case for your cards, knit up a few pockets and attach them to a piece of felt.  Voila!  You've just created an advent calendar.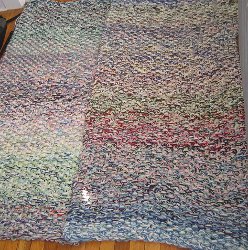 10 Hour Afghan Pattern – Have fun using a variety of yarn from your stash, no matter what the color.  The best part about this afghan pattern is that no matter how many times you make it, it will always be unique.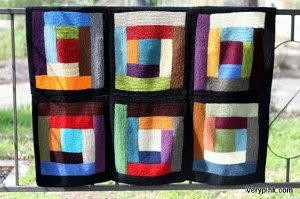 Bold and Beautiful Scrap Afghan – Dig out the bold colors from your stash and create this inviting log cabin style afghan.  Wouldn't this make an excellent addition to your living room?
Tell us: What types of projects help you use up your yarn stash?
Latest posts by AllFreeKnitting
(see all)