Season four of the popular PBS television series Downton Abbey aired last Sunday, and I've been seeing vintage ever since!  I'm not sure what it is or why, but I'm the first to admit that I'm a complete anglophile.  Combine my love of all things British with my appreciation of all things retro, and you'll quickly figure out that my adoration for this show was meant to be.
Whether you're new to the show or a die-hard fan, we've compiled some of our favorite Downton Abbey inspired knitting patterns to tide you over until next Sunday.  So sit back, sip on a piping hot cup of tea, and let yourself indulge in these knitting patterns that are truly blasts from the past.
 5 Downton Abbey Inspired Knitting Patterns
Downton Abbey Hat: Modeled after a vintage World War I pattern, this Downton Abbey Hat pattern is perfect for giving that special little one in your life a touch of vintage flair. Knit in the double moss stitch, this fantastic hat has texture to boot!  Liven up the design with pastel shades of pink, blue or yellow.
Downton Abbey Cardigan: Adapted and updated from a vintage knitting pattern from the 1900s, this classic Downton Abbey Cardigan can easily be dressed up or down depending on the occasion.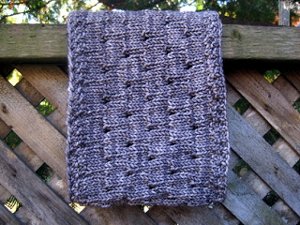 Eiffel Tower Cowl: While not a vintage pattern, the Eiffel Tower Cowl free knitting pattern captures the elegant nature of patterns created in the 1900s.  Bring out your inner retro lover every time you throw on this charming cowl.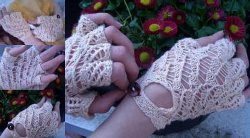 Bo Peep Lace Fingerless Gloves: You can't think back to the 1900s without envisioning lace.  Crafted with the utmost attention to detail, these feminine Bo Peep Lace Fingerless Gloves will have you counting down the hours until your next cup of tea.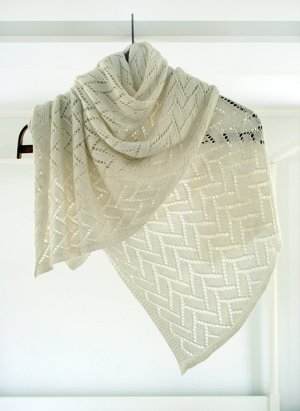 Bamboo Wedding Shawl: Let this lighter-than-air Wedding Shawl balance delicately across your shoulders as you take a lazy stroll through the rose garden.  Armed with elegance, charm and a good book, you'll enjoy every minute you spend donning this free knitting pattern that's inspired from the past.
Bonus: Downton Abbey Inspired Free Crochet Patterns
---

We've collected some of our favorite Downton Abbey inspired free crochet patterns.  From a delightful vintage inspired cloche to a cozy crochet afghan, these patterns are sure to add charm and sophistication to your modern life.
Which pattern is your favorite?
Latest posts by AllFreeKnitting
(see all)