Spring is almost certainly upon us in full force now; the last bit of the cold weather is starting to melt away, while flowers tenderly start shooting up from the ground and the grass begins to green.   Spring is a season of life and rejuvenation, spring ushers in warm weather, sunshine, and flowers.  Out with the old and in with the new, as they say.
Part of that phrase entails the often therapeutic activity we know as spring cleaning.  Spring gives us the perfect excuse to clear stuff out of our closets, boxes, nooks, and crannies.  If you're a knitter of any experience your stash will undoubtedly come into consideration.  You'll have to ask yourself which items in your stash can stay, and you'll have to decide what has to go.  Of course, one easy way to turn that problem into something new and useful is to pull out a couple of stash buster patterns and turn those bits of scrap yarn into beautiful and useful objects.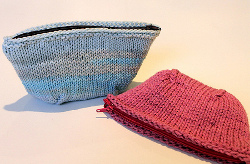 Turn your extra yarn into a cute, effective storage device.  Knit your very own pouch with this Zippy Knitting Needle Pouch pattern.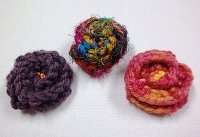 Wear your yarn with pride!  These cute Rose Buttons + Round Buttons are the perfect accessory for any spring outfit.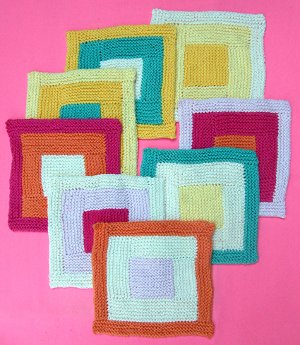 Enlist your knitting into your cleaning efforts with these rustic Log Cabin Washcloths.  This simple pattern is an easy way to use up small amounts of leftover yarn that you just can't bear to throw away.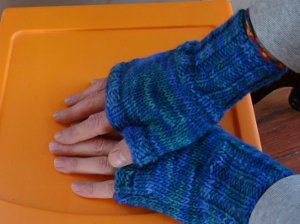 You can whip this stash buster together in no time!  These Two Hour Fingerless Gloves will keep you warm and move that yarn out of your closet and into your wardrobe.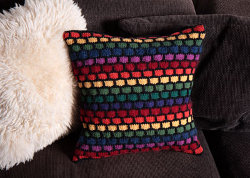 Even your home decor can get on on these easy knitting projects.  This Stash Buster Cushion will add some crafty color and charm to any room.
What's your favorite way to use up leftover yarn?
Latest posts by AllFreeKnitting
(see all)