Print This Post
One of my favorite things about Christmas is the anticipation leading up the holiday. I start my annual countdown the day after Thanksgiving and literally count the minutes until 12:00 AM on Christmas morning. Now, this may make me sound like a giddy school girl waiting to rip apart wrapping paper with reckless abandon, but it's so much more than that. It's not the presents I'm excited for—it's the season in general!
Decorating my home for the holidays is as much a ritual for me as eating my grandmother's heart-stopping breakfast casserole Christmas morning. There's something so heartwarming about dashing around the house singing along to Bing Crosby and dusting off the old nutcrackers from my Uncle Fred.
As I became a more skilled knitter, I began creating some Christmas decorations of my own. I started small – a simple stashbuster ornament that my mother hid near the trunk of our Christmas tree and later lied about the dog eating. As I gained confidence and skill, I began knitting garland and stockings for all of my siblings (thankfully the dog didn't "eat" any of those).
Although each Christmas decoration we brought down from the attic carried special significance, selfishly my favorite pieces were always the ones I had knit myself. Even today, I think the easiest way to add a unique touch to your home décor is just a few stitches away.
So, without further ado, here are some of my favorite holiday knitting patterns from AllFreeKnitting. I've chosen patterns that will add warmth and personality to your Christmas décor. This season, don't go to the store. Stay home and knit some memories you'll cherish for years to come.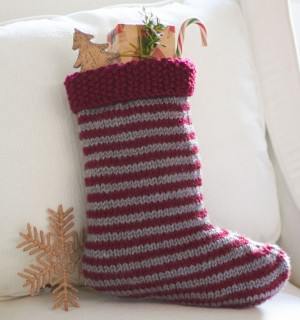 Knit Stocking Patterns
Christmas Colors Stocking
Fantastic Fair Isle Stocking
Striped Stocking
Cabled Christmas Stocking
Folkways Christmas Stocking
Colorful Keepsake Stocking
Stuffed Stocking
Fireplace Christmas Stocking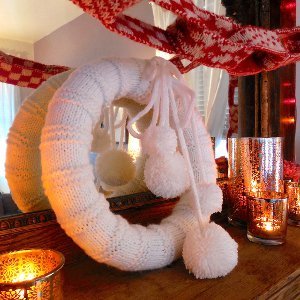 Knit Wreath Patterns
Classic Christmas Wreath
Snowball Wreath
Season's Greetings Wreath
Holiday Sweater Wreath
Scarf Wrapped Wreath
Festive Knit Wreath
Circle of Leaves Knit Wreath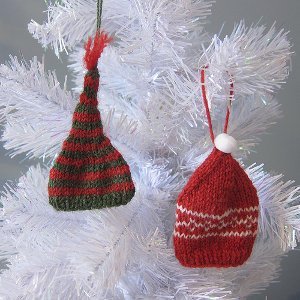 Knit Ornament Patterns
Tiny Tree Ornaments
Patridge in a Pear Tree Ornament
Colorful Christmas Ornaments 
Tiny Sweater Ornament
Silver Star Ornament
Star of Bethlehem Christmas Ball
Hanging Heart Ornament
Tiny Toque Ornaments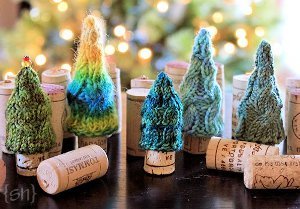 Knit Table Toppers & Garland
Santa Gnome Ornaments
Whimsical Tabletop Trees
Mini Cabled Pine Trees
Cheerful Snow Gear Garland
Felted Christmas Ornaments
Snowbird Mantle Toppers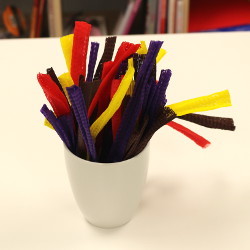 Bonus! To keep the feeling of Christmas going, check out our latest giveaway. This week, we are giving away 21 of The Best Darn Yarn Tenders (aka Yarn Bras) to one lucky winner. Are you tired of having to fight with your yarn while you knit? These amazing yarn tenders keep yarn neat and tangle-free from start to finish. The deadline to enter is December 3, 2014 at 11:59:59 PM Eastern Time.
What is your favorite holiday memory? 
AllFreeKnitting is dedicated to the best free knitting patterns, tutorials, tips and articles on knitting. From easy knitted afghan patterns to complex lace knitting patterns, we find and deliver the best free knitting patterns from all over the web. Plus, we feature free product reviews and giveaways of all the latest and greatest products including yarn, knitting books, totes, and more. AllFreeKnitting is a wonderful online resource for knitters of all skill levels.
Print This Post