Traditional knitting patterns are littered with the colorful motifs created by alternating yarns to create patterns and images in the knitting.  Color work is often seen as one of the more advanced techniques for knitters—when you add more than one skein of yarn at a time, we tend to get a bit uneasy.  I attempted my first color work project about a year ago and absolutely loved it.  It turns out there's nothing too scary about color work.  If you can keep your yarn in line, these knitting patterns will fly off the needles.
Working in color opens up a new door for your knitting.  There are a lot of cool things you can do with multiple shades of yarn.  I love jazzing up a pattern that's otherwise fairly simple with a bit of color.  By experimenting with stitches, you can add anything from a heart, pig, or letters to you knitting.  Once you master color work, a whole new level of customizing patterns is available to you.  Though these patterns might present a bit of a challenge at first, these color work patterns will offer big rewards to those who push through to the finish.
So why not try something new this summer, and attempt a color work project?  These rewarding patterns will have you addicted to interchanging your yarn before you know it.
 5 Color Work Patterns for the Aspiring Knitter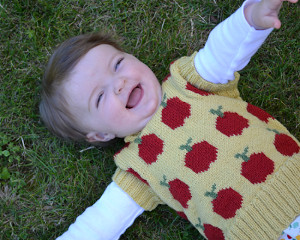 Start with something small, like the HarVest, perfect for the child in your life.  This cute vest will look good on any child, and the apple motif will be popular year round.  The pattern provides a pumpkin alternative that will make your child the most popular kid on the block this Halloween.
Pigs will fly when you knit up these cute mittens.  The Flying Pig Mittens are sure to charm everyone who lays eyes on them; you won't be able to resist knitting up this adorable knit mittens pattern.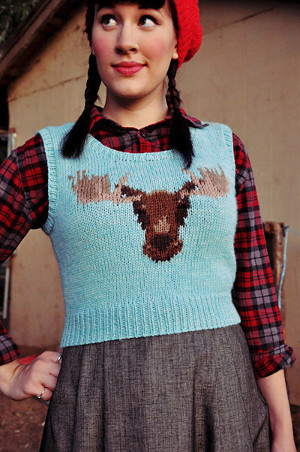 Ideal for the young at heart, the Majestic Moose Vest is sure to draw plenty of compliments.  This fun, quirky pattern is a great choice for your fall or spring wardrobe.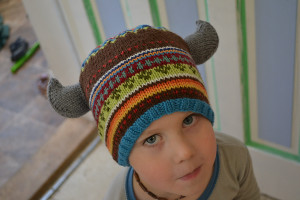 Battle the cold of winter with a fun knit hat.  The Mighty Winter Warrior Hat is just for the boy or girl who likes snowball fights and building forts.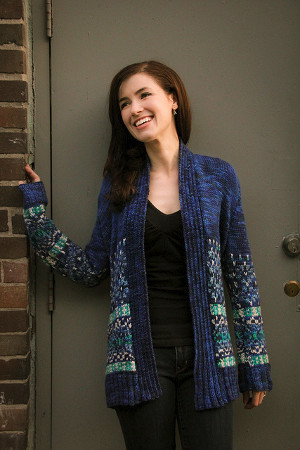 Make something special for yourself or a loved one this year.  The Northern Lights Cardigan is a gorgeous color work piece that will keep you cozy on chilly nights, no matter what the season.  This knit sweater pattern will be a truly rewarding project.
What color work pattern would you try out?
Latest posts by AllFreeKnitting
(see all)