Every family has a tradition or two during the holiday season. Ours has always been to spend the day at my grandma's house. As we get closer and closer to Christmas day, I've come to the realization that there isn't too much time left to finish up these last few knitted gifts I have still waiting on their needles. Of course it's only right that in the midst of the procrastination I've been craving something new and excited to knit just because.
If you're tired of knitting the same Christmas knits year after year, why not try something with a little jazz to it? Vintage-styled clothing is making its way back in style. In fact, many of the trends we have today were forged long ago, forgotten for a time, then brought back. Now, you can replicate those once-popular design with these vintage knitting patterns. We've got everything you need to bundle up this winter while paying homage to a time where Grandma may have been the most well-dressed in the bunch. From sweater to scarf to hat knitting patterns, you simply can't go wrong with this wintery mix of vintage knits.
Grandma's Favorites — Knit Hat Patterns
Didn't your grandma ever tell you to always keep a hat on when you're braving the winter chill? I know mine sure did! Now, you can learn a hat designed with the days of old in mind. There's a dashing vintage knit for all— from the youngest member of the family to the eldest. So, do your grandma proud and keep warm this winter in style.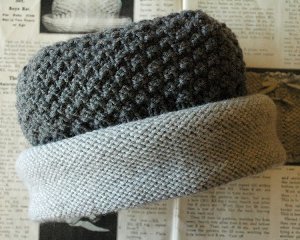 Blasts from the Past — Knit Scarf Patterns
Some of these patterns aren't too far off from what people can be seen wearing today. From the popular "tartan" style for men to the adorable little ascots for women, these knit scarf patterns are all that you need to get started on building your vintage wardrobe.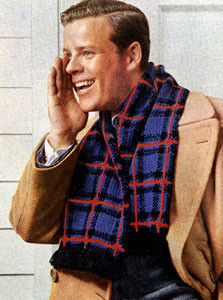 Transcending Time — Knit Sweater Patterns
Our grandmothers lived through quite a few fashion trends. It should be no surprise that a few them are beginning to resurface. Now, you can learn how to knit a sweater reminiscent of one of the biggest moments in fashion history. Some of these patterns aren't hard at all. Maybe if you cast on tonight, you'll be done in time to have a swingin' new sweater to wear to your family's holiday gathering.
What's a holiday tradition in your family?

Latest posts by AllFreeKnitting
(see all)