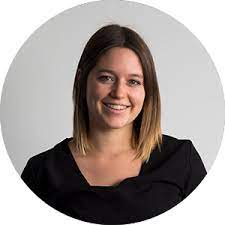 Back in 2009, I was fixated on the idea that getting rich is through property investment. As a regular Joe, the chances of me gaining fortune through real estate is unrealistic. The truth is, for most of us, we cannot predict our lives long enough to know what the future may hold.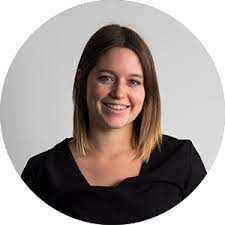 I was watching a documentary about Queen Elizabeth and learned that most of her wealth is in historical artifacts. Thinking further, most of the Roman Catholic Church's value is in their archives which the public is not able to see. Just maybe I have been investing and striving in the wrong direction due to life being unpredictable.
I met Kreso Cavlovic, Artist (Pronounced – Cray-sio). Kreso's studio is one in a million. At Gallery Vernissage, Kreso's Studio, you will be slammed an abundance of colors and imagination. Kreso uses very strong symbolism through shapes, colors and images. There is a lot of thought behind the artwork, and I swear that looking at one of his paintings is like seeing his dreams on canvas.
Since meeting Kreso, most pictures and mass produced paintings in our house were taken down. Daniel and I learned the basics of painting through Kreso's winter workshops. We have replaced most of the wall art with our own interpretations. Our work may never been worth much but we have it displayed because it's our house and we appreciate the time and energy placed into the work.
We purchase Kreso's work for the primary reason that it touches our souls. But we also purchase his work because his paintings are rich with symbolism, interpretation, and personal stories to share. Kreso has already been recognized as a successful artist and many of his pieces have been in gallery shows worldwide. We know as each month passes, Kreso's already 20+ years of experience gets stronger and we see him reaching amazing levels.
Unlike an investment of a house where at the end there may be financial loss as your life transitions from chapter to chapter, artwork can gain in value slowly and the bank doesn't have one hand on it. Besides, it's refreshing to walk into our home and see something original. I find myself staring at them often.
If you are thinking about collecting creativity, here's some tips:
Find an artist/designer you care about and that has a rich history of life experiences.
Examine their work. Does it touch you on a personal level? If not, you haven't found the right person.
Do you think this person is unique or simply duplicating what others are doing?
What do you think this person's future is going to be?
Is their work fairly priced for their creativity?
Does this person put thought into their creativity on some level, even if it is just an abstract view of an image?
Has this person been recognized or are they on the path to becoming recognized?
If their work never gains value, do you love the piece you bought anyway for your own enjoyment?
There are many artists that can be found on AllFreeCrochet, AllFreeCrochetAfghanPatterns, and AllFreeKnitting. Rather than using paint and canvas to display their creativity, they choose to do so with yarn. Check out all of the designer on these sites to find aspiring and established yarn designers!
Do you invest in artwork and creativity? Perhaps you too are an inspiring artist. Share your answers and thoughts below.
Latest posts by Michael Sellick
(see all)