Aside from being incredibly warm and colorful, cowls are a simple way to add a chic touch to your outfit.  Whether they're made with DK weight or super bulky yarn, cowls are great projects to work on while on the go, or while relaxing in front of the television after a long day at work.  No matter when you decide to work on your next knit cowl pattern, you'll be sure to create a practical (and stylish) project that will come in handy all winter long.
Now, what kind of person would I be if we spent all this time bragging about how great cowls are without offering you some free knit cowl patterns to admire?  I'd be a very mean one!  And since I like to think of you all as my friends, here are a few of my favorite cowl patterns.  I hope you enjoy knitting them!
Just For You: 4 Cozy Knit Cowl Patterns
Bed of Moss Infinity Scarf: You won't regret casting on this luxurious free knitting pattern.  Made with super bulky yarn, this textured cowl will keep you cozy warm even on the dampest of nights.
Blustery Nights Cowl: If knitting patterns could be super heroes, they'd take the shape and form of this toasty cowl.  Created to protect you from even the harshest of Chicago night winds, this fabulous accessory is a must-have for winter.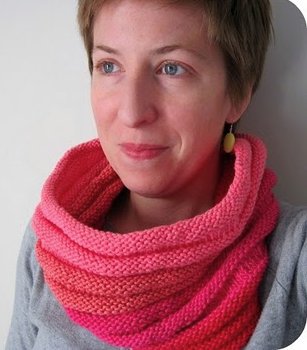 Accordion Cowl: Pack a powerful punch with this playful cowl that boasts varying shades of pink and a fun accordion-like construction.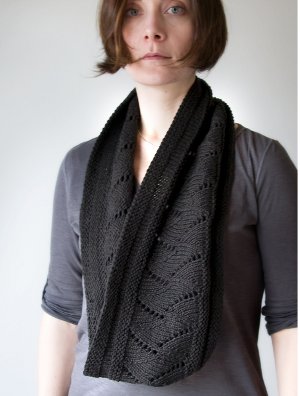 Bittersweet Cowl: Get back to basics with this free knitting pattern that features a simple lace design and construction.  This versatile accessory can be dressed up or down depending on the occasion, making it a practical pattern for colder seasons.
Tell us: Which cowl pattern is your favorite?
Latest posts by AllFreeKnitting
(see all)