With Will and Kate's baby's arrival just weeks away, we're all a craze wondering if it'll be a boy or girl. Sources have slipped up revealing a boy, while others have said a girl, but The Duchess and Prince William have not given an official answer. Will and Kate are both ecstatic that they're expecting the birth of their first born child, and who wouldn't be? Expecting a child is one of the most amazing feelings ever, but having the baby and holding that bundle of joy for the first time is priceless. I can only imagine how spoiled that baby is going to be as part of the Royal family, and can you imagine how stylish, too? Kate has a pretty sweet fashion sense for all the times we've seen her out in public.
On that note, I must bring up her wedding dress and how the lace bodice made her look so elegant and glamorous. Although her dress was not knit or crocheted, the lace really stood out at the Royal wedding. I wonder if the dress will be used in some way for the baby? If not, we have some amazing crochet patterns that are perfect for a Royal baby, whether it'd be for Will and Kate's baby or your own. Baby crochet patterns are super stylish and these in particular will look absolutely stunning on your little one.
Crochet Royalty: Perfect Patterns For Baby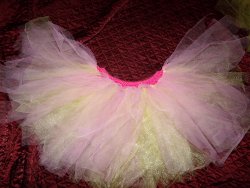 Fluffy Princess Tutu – Little girls will absolutely love wearing this tutu around. Whether she's playing dress up, dancing in a recital or simply doing a milestone photo shoot, she will be glowing with smiles.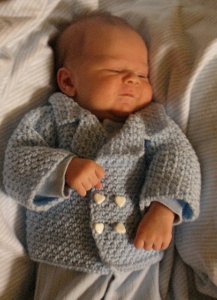 Little Prince's Peacoat – Your sweet little prince will keep nice and warm while wearing this fitting sweater. The crochet design is for newborns to three months, but if you've been crocheting for a while, you might know how to alter it for bigger sizes.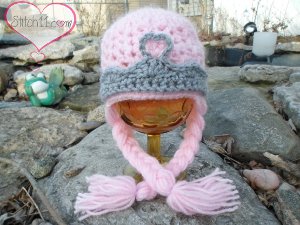 Pretty Princess Hat – Any little girl will feel like royalty when she wears this princess hat. This size is made for newborns, but can easily be altered. The braided ties add a bit of a girly touch, but be careful when sporting it on newborns.
Princess Tiara and Wand – I'm sure Kate doesn't have this exact pattern for her baby-to-be, but it would definitely make a fun toy or photo prop. Royal dinner dates can have a whole new meaning when it's you and your sweet pea.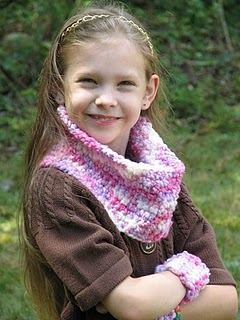 Snow Princess Cowl and Wristlets – Even though this crochet pattern is made for girls, boys can wear it too; just change the crochet colors that you use. Cowls are equivalent to scarves, so why not? After all, if royalty can have a special fashion style, why can't we?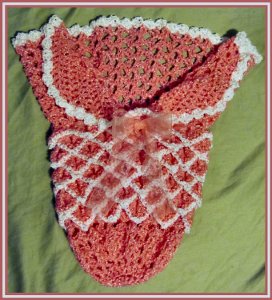 Sweet Princess Cocoon-ghan – Worked up in a pretty blue shade or a pale pink, any baby would love to be wrapped in this cocoon. It's important for baby to feel safe and warm during their first few months and this will do just the trick. The crocodile stitch is worked in rounds, and with just a touch of lace added, this design is perfect for royalty.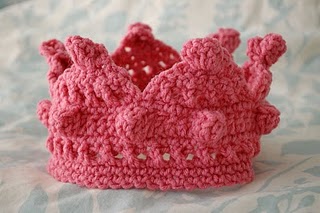 Kid's Crown – Kids can really get the look of royalty while wearing this crown; everyone can take a turn being the prince or princess. A stiff type of yarn is best to use while working up this crochet pattern. Otherwise you might be able to use a stiffener so the crown will stand upright.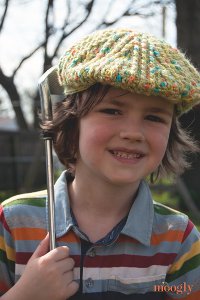 Golf Course Cap – I can easily see the Royal family swinging some golf balls on a family day out. If Will and Kate have a baby boy, this cap will look too cute on him. It's the perfect accessory to be worn to the Kentucky Derby, too!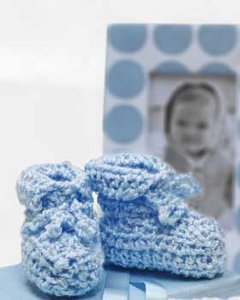 Baby Shower Booties – If they haven't had a baby shower yet, then it should be coming up. These baby booties are sure to be a hit with any newborn and parent-to-be. This is a simple crochet pattern making it a great last-minute gift if you're in need.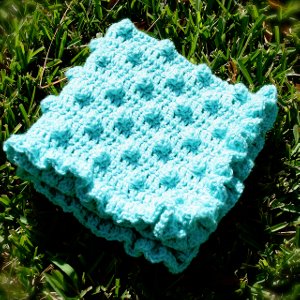 Aqua Polka Dots Baby Blanket – The bobble stitch really stands out in this crochet blanket pattern. The bobble stitch, along with the frilly border makes it look elegant and fit for royalty. Once the baby outgrows this blanket, you can make an adult sized one!
If you were royalty, what patterns would you want to sport?
Latest posts by AllFreeCrochet
(see all)