As people are already out planning for their fall and Halloween festivities I can't help but think how quickly winter and the holidays will be here. I get all warm and fuzzy thinking about the joyous times I get to spend with my family in the kitchen that smells like homemade apple pie, or around the fireplace listening to the crackling of the wood logs. Before I step foot into each of their homes I notice that I am greeted with a beautiful wreath hanging on the front door. All I can think to myself this year is how much I want to make a crochet wreath for my own home. Not only can I make it my own and add all the detail I want, but I can also get the satisfaction of DIY'ing something beautiful. Whether you crochet, knit, or craft I have some beautiful wreaths to share with you that you'll love to greet your guests with.
Crocheted Wreaths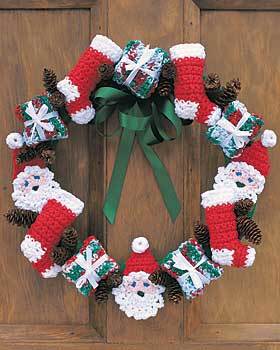 Choosing your favorite colored holiday yarns is the best part about making crochet Christmas wreaths. You can also string on beads or sequins while working up a pattern; the possibilities are endless.
Christmas Bells Crocheted Wreath
Crocheted Christmas Wreath
Holiday Christmas Wreath
Crocheted Candy Cane Wreath
Knit Wreaths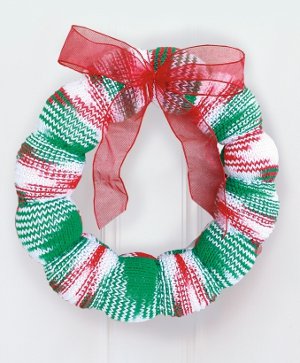 Making your own knit holiday wreath is super fun when you choose a non-traditional wreath. What we have listed below are pretty neat; you'll want to get started right away.
Holiday Sweater Wreath
Snowball Wreath
Season's Greetings Wreath
Classic Christmas Wreath
Festive Knit Wreath
Crafted Wreaths
Whether you have recycled items around the house or you need to make a pit stop at the store, these DIY wreaths are certainly one-of-a-kind. The kids or grandkids would be delighted to help make them.
Rosy Cozy Christmas Wreath
Dollar Store Ornament Wreath
Easy Yarn Christmas Wreath
Christmas Reindeer Wreath
Toilet Tube Christmas Wreath
Gingerbread Wreath
Eye-Catching Red Hydrangea Wreath
Do you have a wreath to greet your guests at the door during the holidays?
Latest posts by AllFreeCrochet
(see all)