Here at AllFreeCrochetAfghanPatterns I'm always on the lookout for incredible crochet projects. I'm so impressed by what people can create with crochet needles and yarn. So naturally, when I saw the work of U.K. artist Shauna Richardson, I had to share it with all of my fellow yarn-lovers!
Richardson makes what is called "crochetdermy," a new spin on traditional taxidermy (don't worry no animals are harmed!). She crochets life-sized animal sculptures of all different species. Her creations include deer, rabbits, monkeys and other furry creatures. It's her lion sculptures however, that reign king in the crochet jungle.
As a commissioned artist for the London 2012 Cultural Olympiad, Richardson created three lion sculptures in honor of Richard the Lionheart that measured in at 30 feet! The lions, which are the  largest crochet sculptures in the world, took her 18 months and 36 miles of wool to complete. Talk about a long-term project! The lions will be traveling around England in the hopes of inspiring creativity and national pride.
Here are some more awesome "crochetdermy" animals made by Richardson: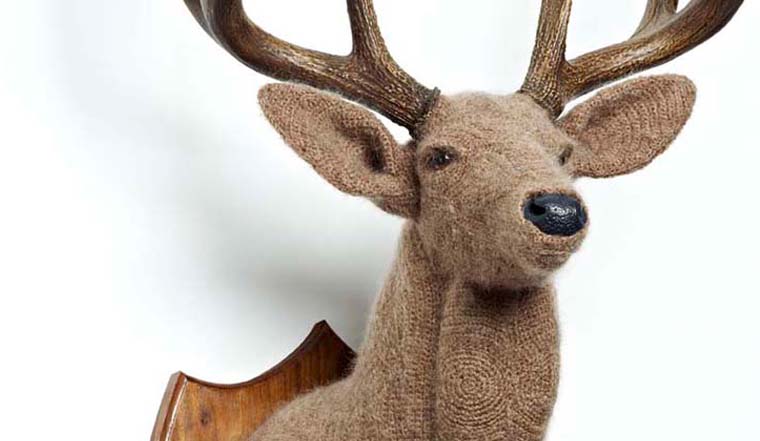 All these crochet animal creations made me want to create some of my own. If you're interested in taking a walk on the wild side and crocheting some animal patterned afghans I've got some great projects that you'll love!
What do you think of crochetdermy? Is it creepy or clever?
Latest posts by AllFreeCrochet
(see all)