Even though it's only August and we're in a major heat weave, we've been talking about Christmas! During the month of August we've provided you with a fun Yarn-stravaganza, full of the best crochet gift ideas for Christmas. The ultimate crochet gift guide was for everyone on your list, so you could easily get a head start on your gift-giving. Why waste your money on expensive gifts that might not get worn or used when you can crochet them yourself, knowing exactly what colors and styles the recipient likes? We were excited to share these great ideas with you and if you missed them, here they are again! We've even asked for YOUR ideas, too:
Crafter 21201 said "I'd love to make my mother the beautiful Mermaid Filigree Cardigan (shown in green). I think it would be beautiful in a soft pink. Love these patterns!!"
Handy Sandy said "I am going to make my Mom the From The Top Down Shawl (from the EBook – 16 Crochet Shawl Patterns). It is exactly what she wants and she is going to love it."
mushymom 1892543 said "If she were still with me I'd love to make her a shawl or nice lap blanket. She loved cuddling under a lap blanket/afghan when watching a good movie or reading her book."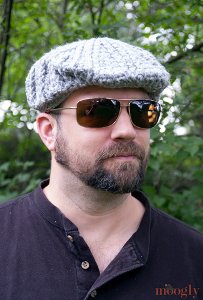 lorisuej 4721458 said "My dad always wants more slippers. I knit the old fashioned boot style slipper. Then I crochet a plarn extra bottom and crochet it on to give an extra layer. The plarn makes the hard wood floors less slippery and the concrete floor in the basement less chilly. It also comes in handy when he needs to take a step out the door in the winter to get the paper or mail. Last year he got 2 pairs of slippers and a golf sock for his new driver with Jeff Dunham's Walter perched on top."
TalkingAddiction said "Hats seem to be the big fave around the men in my family. I like making them because they are 'instant gratification' projects (you know, finished in a couple of hours). I love the idea of tv/remote/gadget organizer, but not the idea of the time involved. LoL This year, maybe I will do some hat & scarf sets?"
pahowlett1 4252517 said "Love all of the items!!! I have grandchildren that would love some or all of them!!! Between the granddaughters and the grandsons, I will be busy making them something for Christmas… Thank you All Free Crochet for all the free patterns!!!!"
hookhollyanne 8931745 said "The Monster toys and hat are so adorable! My nieces are into zombies and the Monster High dolls, so this will be fun for them!"
bearienice 8733090 said "I made 3 of the two hour tote bags last weekend for family members and I hope to make a couple of the Paris Rose Beanies before the snow flies!"
nikl483 1012348 said "I'd make the Paris Rose Beanie as a gift for a friend. I love the bold flower pattern and warm, dark, classic look of the hat."
Do you have any ideas for crocheted Christmas gifts for anyone on your list?
Latest posts by AllFreeCrochet
(see all)