Doilies, doilies, and more doilies! Now, to some, the doily is a very frilly and vintage looking item that has no place in their home. However, with the pattern and project round-up below, I'll show you just how versatile and useful doilies can be. From DIY home decor to simple doily patterns, there are many styles and ways to use doilies. Let's take a look…
Doily Patterns for the Kitchen and Dining Room:
Naturally, doily crochet patterns are not always the easiest to crochet, but the look of the finished piece is quite elegant in a kitchen and dining room setting. Try out a doily style place mat or the doily table runner for a seriously cute dining area. Doilies give off an open and airy feel that can brighten up a drab room.
Practical Doilies for the Living Room:
While relaxing in the living room with a glass of iced tea, it's important to have drink coasters to protect your coffee table. Instead of buying boring coasters, crochet a set of doily coasters to match your living room colors. Have some vintage doilies that you don't know what to do with? Try starching them to make a doily bowl to hold candy or potpourri.
Doily Projects for the Outdoors: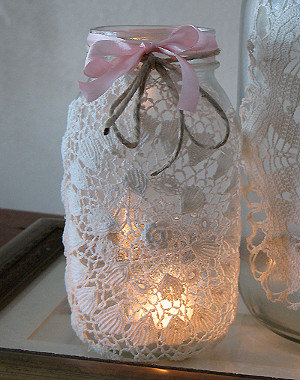 Yes, that's right. Doilies are not just for the inside of your house anymore! Create sweet and romantic lighting on your back porch with these luminaries and relax in the summer evenings. Welcome guests into your home with a large doily style rug. If you put your mind to it, I bet you can think of more creative uses for doilies.
Doilies for the Bedroom: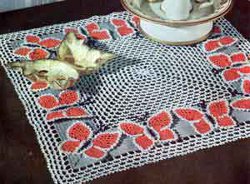 Bring a little vintage style to your night table with a butterfly doily or make a doily bowl for your earrings and jewelry on your dresser.
Holiday Decor Doily Projects:
Welcome the changing seasons with crochet inspired projects. Use pre-made doilies, vintage doilies, or doilies you crochet yourself to complete these festive projects.
Doily Patterns and Projects for your Wardrobe:
Good news! Lace is in and these to projects will let you wear crochet doilies with pride. Make these projects  for quick Christmas gifts or make a gift for yourself.
Have you ever crocheted a doily?
Latest posts by AllFreeCrochetAfghanPatterns
(see all)