Did you know that knitting had been around for almost 1200 years before anyone thought to throw in a purl stitch? That's right, it took craftsmen twelve (twelve!) centuries to variate from stockinette. I don't know about you, but that seems like an awfully long time to spend on a solitary stitch.
One of my favorite things about knitting today is that there are so many different stitches from which to choose. I love the texture of seed stitch for a cozy baby blanket, but I prefer my sweaters in traditional cable stitch designs. I adore garter stitch for a mindless TV-knitting project, but I always choose chevron stitch knitting to keep my fingers nimble.
To aid in your knitting journey, we've rounded up all of our stitch collection pages and placed them in one easy-to-find article. With over 145 different patterns (each of which focus on a single stitch), you're sure to find a design that catches your eye. So, without further ado, please peruse our latest article, Different Knitting Stitches: 146 Patterns for Garter, Seed, Cable, and More.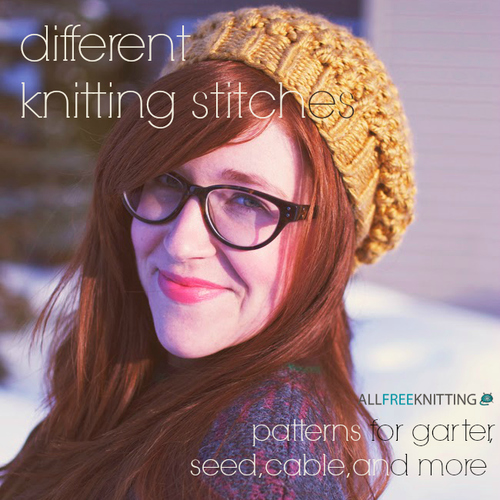 Now it's easier than ever to find your favorite knitting stitches on AllFreeKnitting. Here's a little preview of what's in store for you:
Whether you're in the mood for a quick arm knitting project or you're ready to dive into a week-long cable knit afghan pattern, there's a stitch-specific project in this article you're sure to love. Be sure to check back every now and then for ongoing updates — we'll be adding more stitch collections to the list in the coming months!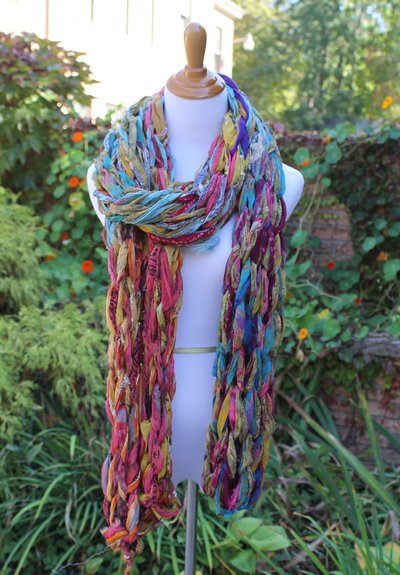 Bonus!
We are giving away one Arm Knit Scarf Kits to four lucky winners. Create a gorgeous arm knit scarf in just 30 minutes with the Arm Knit Scarf Kit from Darn Good Yarn! This kit features three hanks of assorted recycled chiffon ribbon yarn (over 80 yards total), so you're sure to create a one-of-kind accessory you'll cherish for years to come. Each Arm Knit Scarf Kit is valued at $47.99, so enter now for your chance to win! The deadline to enter is November 10, 2014 at 11:59:59 PM Eastern Time.
What is your favorite knitting stitch? 
Latest posts by AllFreeKnitting
(see all)