When a kid leaves for college, it's always bittersweet. It's exciting for them, whether it's their first time or they're just going back for another school year. They'll see their friends and chase that feeling of independence. Still, they miss friends and family back home. When they're living in a tiny dorm room, they often miss the comforts of home, too.
Just because someone is living in a dorm, doesn't mean they can't appreciate organization and style. In fact, those are arguably more important when personal space is so limited!
Homemade crochet items are just the thing to make a dorm room into a home away from home. Whether the college kid is family or friend, they'll appreciate your effort and act of good will by making them a beautiful piece of DIY dorm decor. Here are our very best dorm-worthy projects on AllFreeCrochet.com to send your college kid off in style!
 
Crochet Pillows
Crochet Organizers


Crochet Rugs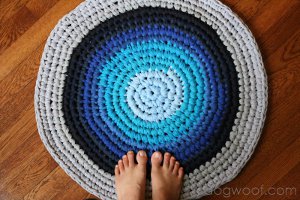 Which pattern would you make for your college kid?
Latest posts by AllFreeCrochet
(see all)