"Little town, it's a quiet village". Can you guess what fairy tale movie that's from? One of my favorites: Beauty and the Beast. Even though I'm an adult and a mother I will always be a kid at heart. I still like watching kids' movies and living the fairy tale life. Have you ever noticed that the prince in every animated movie is as handsome as can be? Why can't people find their prince charming in real life like that?  Without getting too off topic I wanted to find the best of the best fairy tale-themed crochet patterns to make your heart melt, just like your heart melts when Belle falls in love with the beast and he is magically transformed back into a human. Let's sprinkle the fairy dust, wave our wands and hook up these beauties.
Live in a Fairy Tale with these Crochet Patterns: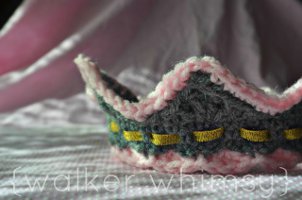 Fairy Princess Crown – Make a crocheted crown for yourself and your little girl. It's perfect for playtime or Halloween. The crochet instructions are provided on how to crochet this crown for newborns, toddlers, and adults; it'll also make a cute photo prop for a newborn.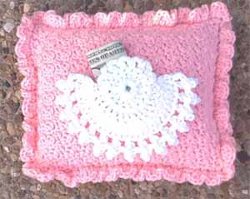 Tooth Fairy Angel Pillow – The tooth fairy is the most important fairy tale character out there! She takes care of your little ones' teeth as she sprinkles her dust and leaves a special something for the kids. This crochet pillow is easy to work up and will get the kids super excited about losing their teeth.
Princess Tiara and Wand – Let her run all over the house waving her magic wand while sporting her stylish tiara. This darling crochet pattern is great for playtime or again, a Halloween costume. This is an easy crochet pattern that is fun to work up because you can embellish the wand and tiara with any kind of beads you want.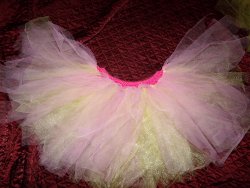 Fluffy Princess Tutu – Complete her fairy tale look with this easy to make tutu. Even if she's just going to school let her wear this; let her use her imagination and be who she wants to be. Use the brightest and fluffiest tulle you can find to make this an amazing tutu for her.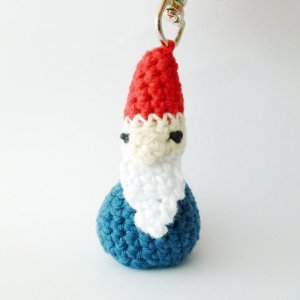 Garden Gnome Keychain – This design is for all the princes out there who are too cool to dress up, but who love to carry around fairy tale-like items. This keychain can be attached to his backpack so he can easily find which bag is his at the end of the school day. He can also leave it in his room by all his special items.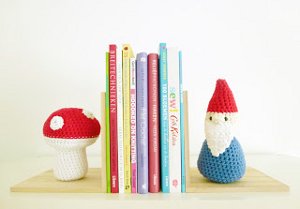 Gnome and  Mushroom Book Ends – This crochet design can be for the little boys, the little girls or even adults! It's the perfect design to add a nice element to the room. Book ends like this are great for the bookworm or teachers, too.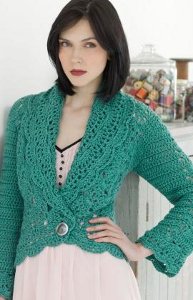 Mermaid Filigree Cardigan – This fantastic crochet design is for the ladies because we're all beautiful. The edging around the sweater is exquisite as the shell stitch stands out. The mermaid color is perfect for the fall season, but this cardigan can be made in any crochet colors.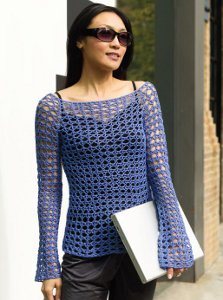 European Goddess Tunic – Whether you consider yourself a princess, a queen or a diva this goddess tunic will look fantastic on you. The flowy sleeves around the wrist are fairy-like and the design itself is a nice open layout. This is a timeless and elegant look to convey the whole "fairy tale romance" look.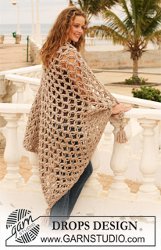 Love Knot Summer Shawl – Just like all the princess' in Disney movies, you can wrap yourself in a beautiful crocheted shawl like this one. This is a stylish and fashionable crochet shawl pattern that you can wear year after year; it'll never go out of style.
Toddler Angel Wings – What fairy princess wouldn't have a cute set of angel wings like this? For a more dainty and delicate look you can use white and pink thread, but keep in mind you can use any colors your little one wants. She doesn't need a reason to prance around in these wings; she'll be a princess the rest of her life.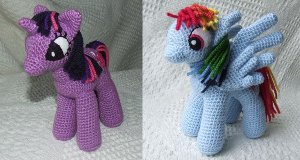 Insanely Cute Ponies – These mythical creatures are gorgeous on their own, but also remind me of My Little Pony.  Live in a fairy tale and bring back childhood memories with this cute crochet pattern. Choosing the right crochet colors really make the design what it is.
Who are your favorite fairy tale characters?
Latest posts by AllFreeCrochet
(see all)