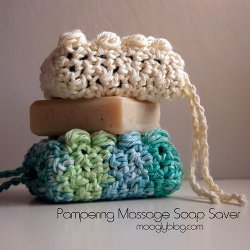 The holidays are quickly approaching, which can be a super stressful time for everyone. For me, it feels like I am always on the go as soon as mid-October hits. First it's Halloween, then Thanksgiving and Christmas are here before you know it. Then, just a week later, you're ringing in the new year!
Between baking cookies, shopping, and traveling to and from your relative's homes, there's often little time left to relax during the holiday season. Luckily, crochet is a super relaxing hobby, and there are plenty of patterns you can make that will not only be relaxing to create, but relaxing to use once you're done, as well.
People relax in a variety of different ways. Some people like to relax and watch TV, others find comfort in a pampering day at the spa. Hitting the gym is another popular way to relax. Whatever floats your boat and makes you feel at ease, make sure you dedicate a few hours each week to putting yourself first and relaxing. It's good for the soul!
Let these stress-free patterns help you relax this holiday season!
Feel Good Crochet Patterns:
Tell Us: What's your favorite way to relax?
Latest posts by AllFreeCrochet
(see all)