Have you ever seen those crochet afghans on Pinterest that look absolutely INSANE? And I'm not talking about a crazy stitch or complicated stitch sampler blanket or something. I'm talking about afghans that look like Van Gogh came and painted a masterpiece on an afghan. How does one do it? HOW can crochet all of a sudden look like it belongs in the Art Institute of Chicago?
Two words: Tunisian Crochet. Or single crochet. Either one works. All you need is a picture afghan pattern and you'll be able to crochet one of these bad boys yourself.
Picture Squares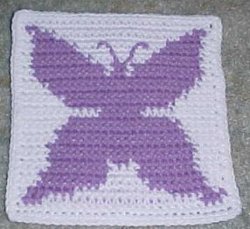 If I were you, I'd start out here. These squares are great for beginners and it's very easy to tell when you've made a mistake. Then you can use one of these squares as the beginning of a full afghan or you can use one as a coaster. I don't know about you , but I've got my eye on that Pac-Man Crochet Square.
Picture Afghans are the Best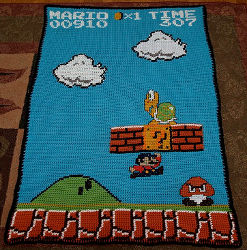 I mean, it's not every day that you'll get to crochet Harry Potter's face on an afghan so you might as well give it a try. Or, if you like video games, the Super Mario Afghan is definitely for you. The trick is the afghan charts that are provided with these patterns. Each chart will explain how many stitches you need to crochet for each square in the chart. It may take some getting used to, bus as long as you keep track of every stitch, these afghans are a lot of fun to crochet.
 Patriotic Picture Afghans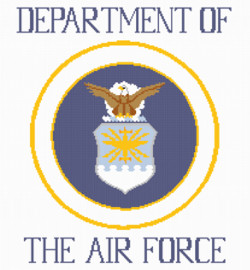 So we all know that crocheting with Red, White, and Blue will result in a patriotic crochet afghan of some sort. But sometimes there's a better way to show your USA pride. Try one of these patriotic picture afghans with Army, Marine, and Air Force logos on them and show your American spirit.
The Cutest Crochet Animals Ever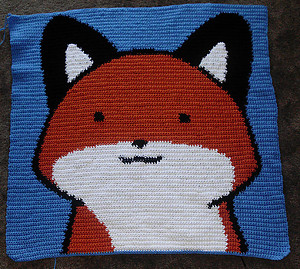 Amigurumi scares me. Just a little. I want to try it soon though! I love animals and I love crochet so it just makes sense. If you're like me, then you might want to try one of these super cute animal afghans!
So, will you try a picture afghan soon?
Latest posts by AllFreeCrochetAfghanPatterns
(see all)