Haven't you heard? Vintage is the new black. It's time to bust out those needles and get to work on some timeless vintage knitting patterns straight from Grandma's closet. After all, most new fashion trends are just a twist on trends of the past. Don't believe me? Take a trip to your grandma's house and flip through some of her old pictures. You're sure to notice quite a few similarities between the things she wore as a child and the things you're wearing now. There's nothing to be ashamed of. Our grandmothers lived through some of fashion history's greatest moments, from the emergence of the flapper dresses and cloches of the "Roaring Twenties" to the bell bottoms and psychedelic colors of the 70s. Now, we can recreate all of the classic styles and add our own little modern twist with the help of these amazing vintage knitting patterns.
Grab a seat and get ready to travel back through time with me as we sneak a peek at some of my favorite classic knits.
Flawless Knit Shawl Patterns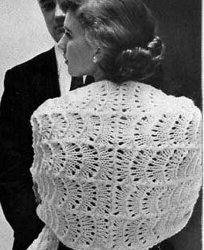 Ready for a night out on the town? Take the world by storm and channel the elegance and grace of some of the Old Hollywood greats like Marilyn Monroe, Audrey Hepburn, and Liz Taylor with these glamorous vintage knit shawl patterns. Keeping the chill at bay has never looked this good.
1. Old Hollywood Starlet Shawl
2. Stunning Classic Shrug
3. Moonlight Sonata Shawl
4. Gorgeous Harmony Shawl
5. Plaza Shawl
Timeless Vintage Knitting Patterns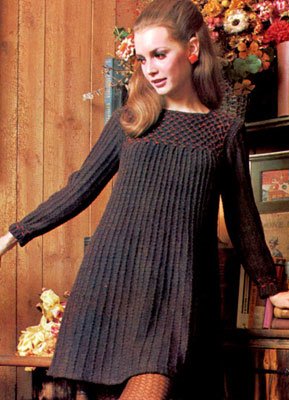 Let's do the time warp again! Grab up your needles and take them on your trip through decades of high fashion with these beautiful vintage knitting patterns.
1. Roaring Twenties Cloche
2. Vintage Margarita Dress
3. Country Club Pullover
4. Psychedelic Hobo Bag
5. Downton Abbey Skirt, Blouse, and Jacket
Classic DIY Home Decor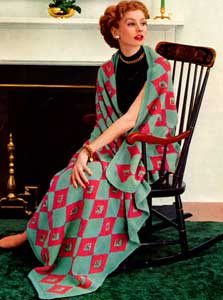 Vintage Fever doesn't just have to do with clothing. I know you've seen some styles in Grandma's house that you absolutely loved. Bring some of that warmth into your own home with these easy vintage knitting patterns. Now, you can say you've fashioned up a lovely afghan "just like Grandma used to make."
1. Harlequin Afghan
2. Mod Knit Coasters
3. Rosebud Afghan
4. Grandma's Flower Illusion Table Runner
5. Retro Dominoes Afghan
Bonus! First Lady Knits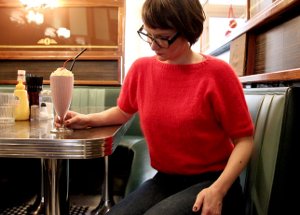 We've had some pretty fashionable first ladies in American history. Take up these easy knit patterns to mimic the style they made so great in their time.
1. Mrs. Roosevelt's Mittens
2. Jackie O's Knit Tee
Which era of fashion is your favorite?
Latest posts by AllFreeKnitting
(see all)