Can you believe it? It's already November. Time sure does fly when you're procrastinating. With the holiday season hot on our trails, it's time to get cracking on all of those knitted gifts we've been promising all year. If you've been looking for the perfect gift this season, you're in luck! Aside from some of the obvious choices— like knit scarf patterns and knitted mittens patterns— we can never forget the classic knitted hat. After all, didn't our parents always warn us that most of our body's heat escapes from our heads? I know mine sure did.
So much can be said for knit hat patterns. Hats come in many different shapes and sizes. Some have seemingly complicated cables while others have ribbed brims. Some are knit in the round while others can be taken up on straight needles and sewn together at the seams. What makes these versatile accessories even better is that you don't have to be a professional knitter to learn how to knit a hat that will keep both you and your loved ones warm and stylish this winter.
With your very own knitted hat, you can really let your personality come through. Prove that you're still a kid at heart with an earflap hat, or show off your wild side with a hat featuring all of your favorite colors. Whatever you choose, just be sure to make it your own. Any of these wonderful winter hats would make the perfect gift this year. We've got something for everyone from the tiniest member of your family to the oldest! So, get out your needles and get to work!
Holiday Knit Hat Patterns for Everyone on Your List
Get ready to knock out everyone on your holiday gift list with this list of knit hat patterns. With something here for everyone, you simply can't go wrong. When you're finished, cast on one or two for yourself. There's chilly weather ahead, and you don't want to be caught without one of these cozy knits.
Knitted Hats For Children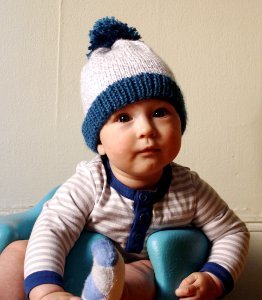 Baby's First Hat
Preschooler Rugby Hat
Baby Angel Knit Hat
Cute and Cozy Baby Hat
Big Pom Baby Beanie
Chill Be Gone Hat
Knitted Hats for Her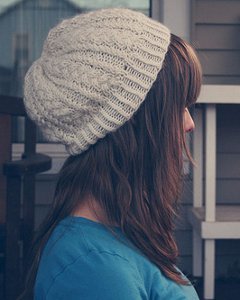 Slouchy Hat
City Chic Winter Hat
Peppermint Patty Hat
Frog Eye Hat
Molly's Favorite Hat
Katherine's Cable Knit Hat
Knitted Hats for Him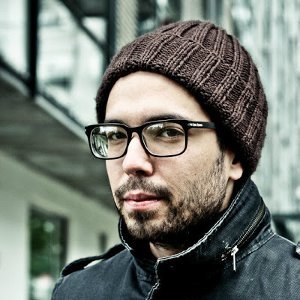 Dad Hat
Basic Boyfriend Ribbed Hat
Winter Woodsman Hat
Simple Wide Brim Hat
Charlie Brown Hat
Winter Weekend
Cozy Earflap Hat Patterns for the Whole Family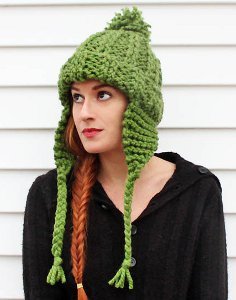 Earflap hats are back in style. Didn't you know? Now you can relive your glory years with the sensible knitted hat that keeps both your head and ears warm. These stylish hat knitting patterns are perfect for the whole family— ages zero to hundred!  After all, you're never too old for an earflap hat.
North Shore Hat
Cuddly Critter Earflap Hat
Rainbow Pippi Hat
Short and Sweet Earflap Hat
Thick 'n Quick Earflap Hat
Fox Earflap Beanie
Winter Warrior Earflap Hat
Latest posts by AllFreeKnitting
(see all)