We've got a lot more winter ahead of us, and it's important to stay warm. Unfortunately, ears, ankles, and toes have the misfortune of being overlooked when bundling up for a snowy afternoon. More often than not, one realizes her ears are bright red and throbbing from the cold after an hour braving the sparkling January tundra. It's often after making the first step into a fresh snowbank that one realizes her ankles are not protected by a barrier of fiber warmth.
By this point, it's too late to turn back for a cozy set of ear warmers or a welcoming pair of boot cuffs. Today's post is a foreboding reminder to remember your extremities! Knit for your health and make sure you have a well-stocked bin full of knit headband patterns, knit ear warmers, knit slipper patterns, and knitted boot cuffs. Don't fall prey to the icy bite of winter. Cover up from head to toe!
---
Head…
Did you know that your head is the first place your body loses heat? If you're dashing through the snow this winter season and happen to catch cold, chances are it's because your ears are exposed to the elements. Knit headband patterns and cozy knit ear warmers are not only a fashionable winter accessory, but they're also a surefire way to keep body heat where it should be. Choose from 1920s-inspired vintage styles or chunkier looks for a snowy essential you won't want to be caught without.
Moonlight Buttoned Headband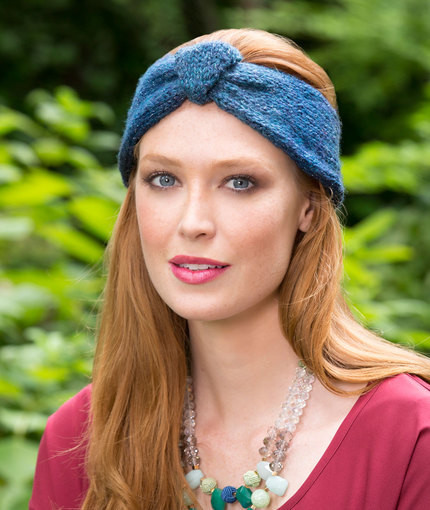 Celestial Ear Warmer
Wine Harvest Headband
Classic Winter Ear Warmer
Twisted Sister Headband
Crown of Moon and Stars Headband
Twisted Headband
Dark Leaf Ear Warmers
Around We Go Headband
Black Ice Ear Warmer
…To Toe
'Tis the season for boots, and by the transitive property of equality, 'tis also the season for boot cuffs. There's nothing better than a little fiber goodness between you and your sturdy winter boots. This soft layer of cushioning not only keeps your calves nice and warm, but it's also an easy way to incorporate a pop of color and texture into otherwise drab outerwear. And let's not forget about slippers! These cozy doodads are the cornerstone of winter relaxation. Cloud-like and perfect for weekends (okay, weekdays too), a good slipper pattern should be in every knitter's arsenal.
Traditional Fair Isle Slippers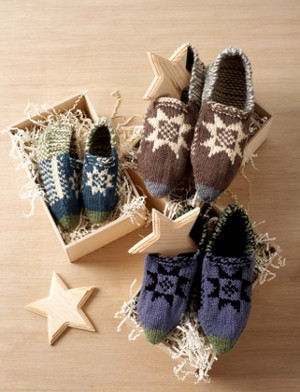 Thermal Boot Cuffs
Mulled Wine Boot Cuffs
Mommy & Me Slippers
Easy Knit Boot Cuffs
Basic Chunky Slippers
Seed Stitch Cabled Boot Cuffs
Cranberry Slipper Boots
Stashbuster Boot Cuffs
Lightning Fast Slippers
Which of these knitting patterns is your favorite? Let us know below in the comments!
Latest posts by AllFreeKnitting
(see all)