One of the things I love about the holidays is getting together with family members. Everyone near and far comes together under one roof to enjoy delicious food, fun games, and great memories. Of course, once everyone goes home there is one thing left to tackle— the cleanup.
Now, you can bring some Christmas cheer to this dreaded part of the holidays with these lovely kitchen knits. Toss aside your usual dishcloths and coasters for the night, and make your own! After all, nothing screams "holiday" like having homemade finishing touches. From the holly jolly Santa Claus Dishcloth to the Reindeer Christmas Cup Cozy, you're sure to find some delightful Christmas knits here for you to cast on this year. Since many of them require the bare minimum amount of yarn, you have just enough time to have these done before the festivities commence. Happy Holiday Knitting!
Keep Your Beverages Hot — Knit Cup Cozy Patterns
Decorations aren't just for the walls this holiday season! Now, you can add a homey touch to your cups, tea pots, and wine bottles. This year, deck out your beverages with these lovely little knit cup cozy patterns. Knitted cozies are a beautiful way to keep your hot beverages hot and your fingers safe from the heat. That's not all they're good for, though! Since many of them are so small, they often require only one skein of yarn (or less!) to complete. This is as good a stash buster as any as the year slowly comes to an end. You know what they say: Out with the old, and in with the new!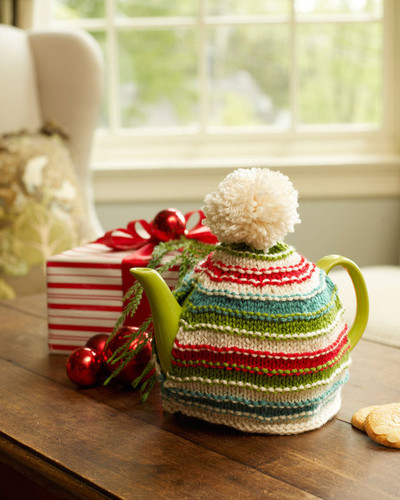 Save Your Table — Knit Coaster Patterns
If you're tired of finding rings on your beautiful table, you need to cast on one of these knit coaster patterns. Perfect for the holidays, these beautifully designed coasters are just the thing you need to reach for whenever company comes over. Some people have "good china" for guests. Now, you can have "good coasters." Cast on the Peppermint Drink Coaster for a festive look to go along with all of your holiday decorations, or take on the French-Inspired Knitted Coasters for a more elegant yet homey feel.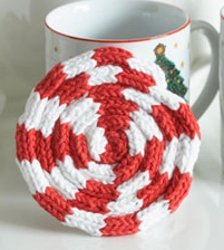 Time to Clean Up — Knit Dishcloth Patterns
Who says cleaning up has to be such a bore? Keep up with the spirit of the holidays with dishcloths for the season. Any of these knit dishcloth patterns is sure to produce a beautiful new addition for all of your holiday spills. From the ever-so-festive Christmas Pudding Dishcloth [that looks absolutely delicious, by the way] to the ethereal Angel of Welcome dishcloth, these easy knit dishcloths will keep the holiday feel from slipping out of your special day even while you're cleaning.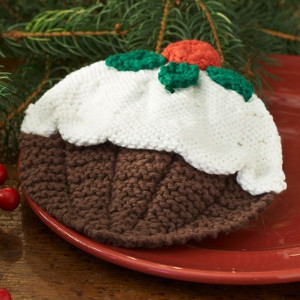 Where do you spend the holidays?
Latest posts by AllFreeKnitting
(see all)