This post was written by Andrea Lyn Van Benschoten
We all have them – scraps of left over yarn that we save hoping to find that perfect little project for them. Since we are often in need to make little stocking-stuffer type gifts for the holidays, this is the perfect time of year to use up our saved scraps! Here are five holiday yarn projects that are not only perfect for yarn left-overs, but work up quickly into adorable little projects.
1.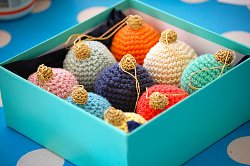 Crocheted Christmas Baubles: These little ornaments are absolutely adorable. Just like the classic glass ball ornaments of years past, these ornaments will look great on the Christmas tree. Consider even using one as a topper on a pile of gifts with a ribbon!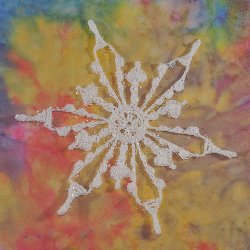 2. Mug Inspired Flake: Snowflakes go hand-in-hand with winter and Christmas. This pattern for a mug-inspired flake has a delicate look. Make several and hang one in each window for not just the holiday season, but the entire winter to keep some homemade sparkle nearby through the dark days of winter.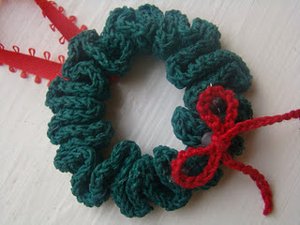 3. Beginner Christmas Wreath Ornament: If this is your first time making handmade items for the Christmas season, this little wreath ornament is a perfect place to start. Once the wreath is made and stiffened, it will last as an ornament for years to come.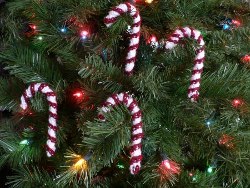 4. Candy Canes: One treat everyone looks forward to Christmastime is candy canes! This is a great candy cane pattern to use up bits of red and white yarn. This is also an easy pattern for children first learning to crochet. Make up a bunch of these and hang them all over the tree!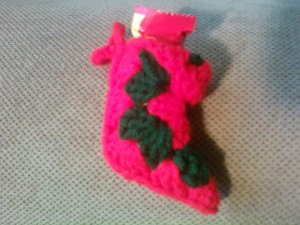 5. Candy Stocking Ornament: I remember my Grandmother making something very similar to this candy stocking ornament when I was young. I still have several of them to this day and cherish every one of them. You can now make your own family heirlooms by following this quick and easy pattern. This is by far one of my favorite little patterns for the holidays.
These are just a few of the many patterns available that provide great ways to use up those little scraps of yarn you have left over from larger projects, but can't just throw away unused. Use them to enjoy some quiet time during this crazy holiday season and give them as stocking-stuffer gifts. These patterns are also great ways to share a moment with a loved one and teach them to crochet. These projects work up quickly so new crocheters, especially children, can have a quick success! You never know, by making some of these little projects, you may be giving someone the gift of a life-long love of crochet.
What can you crochet with your scraps?
Latest posts by AllFreeCrochet
(see all)