We've put together some of our easiest crochet granny squares, and you're in for a treat. These free patterns are both cute and perfect for beginner crocheters, and great for quick projects. You can't go wrong with easy crochet granny square patterns!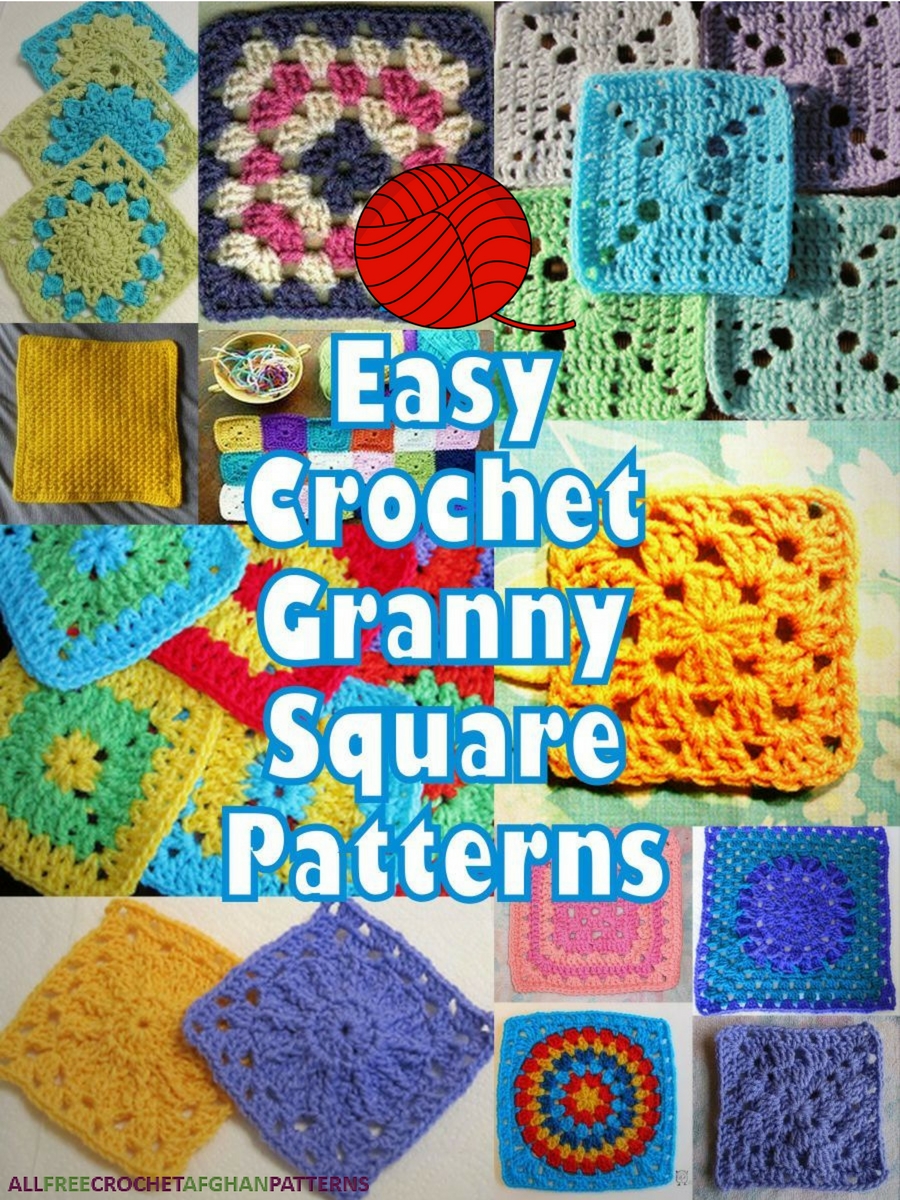 These are just a few of the many easy squares you'll find in the pattern page linked above. What's great about granny squares is that there are so many different varieties and ways to crochet them. So if one pattern is a little more difficult than you expected, you can try a different one! Crocheting takes practice, and it's always refreshing to crochet a nice, simple, granny square.
Here are just a few of my favorites from the list! You can see all the patterns here and tell us which one is your favorite!
It's So Easy! 46 Easy Crochet Granny Square Patterns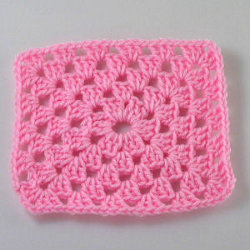 Basic Rectangle Granny – This is such a cute rectangle granny square and it's a great beginner pattern. Using an H hook and worsted weight yarn, this rectangle granny is 6 inches by 8 inches when complete. However, you can make this rectangle larger by just continuing with the pattern. I've heard plenty of people learn how to crochet a granny square for the first time and then ended up crocheting around and around until they ended up with a big granny square blanket. It's a great idea and a good way to practice your stitches.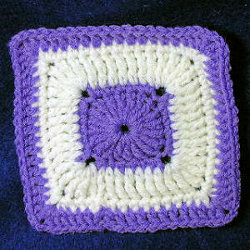 April Square – I might be partial to this square since my birthday is in April, and every time I see this pattern I smile. Nonetheless, this is an easy pattern that uses two colors in a relatively simple way. This square crochets up quickly so it's great for granny square afghans that need to be done in a timely manner.

Popcorn Lace 12″ Afghan Square
– This is a 12-inch square, so it's a little bigger than the ones above. It's very easy to crochet in just 10 rounds of basic stitches. I like this square because of its lacy structure, which makes it great for lighter throws. You could also crochet a bunch of these to make a lightweight baby blanket too.
Be sure to check out 46 Easy Crochet Granny Square Patterns for these squares and all of the rest of these great patterns that you don't want to miss!
If you're more of a follow along type of learner, check out these videos on how to create a gorgeous Granny square!
BONUS PATTERN
You'll love the construction and colors of the Happy Harlequin Crochet Afghan. We can't get over how very cheerful this pattern is!
How often do you crochet granny squares? Let us know below in the comments!
Latest posts by AllFreeCrochetAfghanPatterns
(see all)