There's something romantic about English estates. Maybe it's the gorgeous gardens in full bloom, or the rolling green hills of the surrounding countryside, or the fact that it looks like at any minute Colin Firth will come walking out the front gate dressed in a suit and cravat. Whatever the reason, it seems like every BBC devotee on this side of the Pond wants a little taste of that English elegance in her own home. (And that includes the editors at AllFreeCrochetAfghanPatterns!) The good news? You don't have to spend your inheritance to get it. Knit and crochet home decor is a great way to get into the spirit of Downton Abbey. We've rounded up a few of our favorite free knitting patterns and easy crochet projects that feature flowers, lace, and other icons of English sophistication. Yet, in keeping with the American traditions of efficiency and frugality, many of these patterns from are quick, easy, and affordable.
Getting Cozy in the Kitchen: Cooking and Cleaning in Style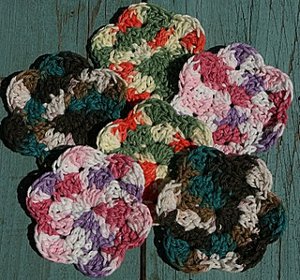 Maybe I'm playing into a stereotype here, but it's pretty clear to me that British people love to put crochet cozies on practically everything. We have tons of free crochet projects for tea pots, mugs, and even fruit. If you're of a more utilitarian mind, there are also projects that you can use in your kitchen on a daily basis, including handmade dishcloths and scrubbers.
Time for Tea: The Sitting Room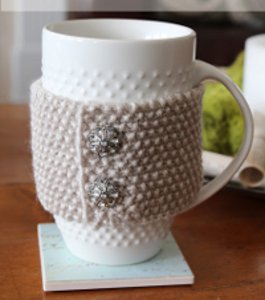 One of the most revered and time-honored English traditions is afternoon tea. Give yourself a break in the day and bask in the simple sophistication of these knit and crochet tea accessories. As you're sipping your tea, curl up in a gorgeous floral afghan and crack open a Jane Austen novel. You won't regret it.
The Water Closet: Dressing Up the Bathroom
One of the most important and perhaps most easily overlooked room in the home is the bathroom. It's one space house guests are sure to visit, so make sure to keep it clean, orderly, and pretty with these easy crochet patterns and knit home decor.



Vintage Bedroom Accents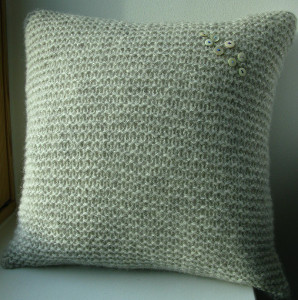 Bring a whole new level of class into your bedroom with these old-fashioned knit and crochet home decor patterns. There are tons of beautiful crochet afghans and bedspreads that can instantly transform your room from boring to brilliant.
Which Downton Abbey character is your fashion icon?
Latest posts by AllFreeCrochetAfghanPatterns
(see all)