While Hurricane Sandy, the largest Atlantic Hurricane on record, may have dissipated on Oct. 31, areas of the U.S. east coast  are still coping with the damage.  Many people are still without power, some have lost their homes and millions are still in need of warm clothing and food.  The good news is that there are many ways you can help.  Below is a list of charities and locations that are currently accepting knit and crochet donations.  If you feel compelled to help those affected by the hurricane, but don't know where to start, use this list as your guide.
4 Ways Knitters & Crocheters Can Help Hurricane Survivors
1. Sew for Sandy: Sew for Sandy is a group started by the Huffington Post that's aimed at providing aid to pets who were affected by the hurricane.  The goal is to collected simple sewn, knit or crocheted pet blankets and clothing to help keep animals warm.  Included in this article is a list of local shelters in need of various items.  Please check their respective websites for the most up-to-date information.
If you're looking for free knit or crochet patterns to make for pets, here are a few of our favorites from AllFreeKnitting and AllFreeCrochet: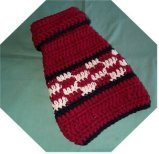 Checkerboard Dog Sweater Pattern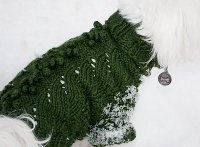 2. Coney Island Generation Gap:  This grassroots organization is currently accepting handmade blankets, coats, hats and gloves.  In addition, they are still in need of items like bleach, soaps, batters and flashlights.   For more information, and to find out additional needs, read the full article here.  If you need pattern ideas for donation, here a couple of our favorites: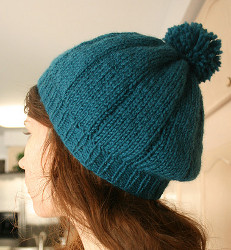 Chunky Beret Pattern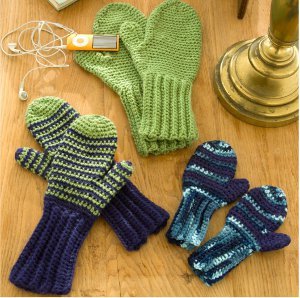 3. Knit-Felt-Crochet-Weave for NY and NJ Hurricane Sandy Survivors: This charitable Facebook event is also accepting handmade items for donation.  Currently this list includes knit baby blankets, afghans, mittens, hats and scarves.  For more information, join their Facebook event and learn other ways you can help.  If you feel compelled to donate to this group, here are a few patterns to get you started: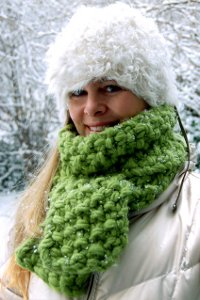 4.  Buy Patterns: A select group of designers are offering to donate proceeds of their knit designs to the survivors of the hurricane.  To do your part, simply purchase Alexis Windslow's The Caring Cowl or Chrissy Gardiner's Hurricane Socks pattern and not only will you get an awesome new pattern, but your money will be going to a help a great cause.
Do you know of any other ways knitters are helping hurricane survivors?  Please share!
Latest posts by AllFreeKnitting
(see all)