Knit in Public Week: Grand Prize Winner

Knit in Public Week was a whirlwind of yarn and fun.  After a week of waiting, we are ready to announce our Grand Prize Winner, who will get a huge package of Red Heart Yarn, knitting needles, and a tote bag delivered right to her door.
Our winner is… Karen H.!
Congratulations to Karen, and thank you again to everyone who stopped by our blog last week to participate in our festivities.
We know our readers are year-round knitters, so we thought we'd round up a couple of our favorite summer prize as a thank you for all of your support.  Even if you didn't win one of our prizes this week, you can still enjoy knitting one of these light patterns.
Knitting Patterns for Summer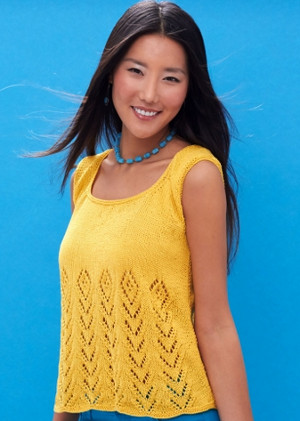 Diamond Lace Cardigan – Dress up any outfit with this cute cardigan.  Short sleeves and a lace front panel make this the perfect warm-weather accessory.
Summer Breeze Tank – Knit up this comfortable lace tank with a cotton yarn and you'll have a top to wear all summer long.
Make Up Your Mind Racerback – Light and lacy, this attractive top is a great way to display your knitting skills in the summer months.
8 Hour Lace Shawl – Knit something quick with this lace shawl pattern.  This quick shawl is a great vacation project.
Diamond Lace Wrap – This light wrap is the perfect way to beat the occasional chill.  The basic lace pattern used in this wrap is a great way for novice knitters to grow their skills and confidence.
What are you knitting right now?

Latest posts by AllFreeKnitting
(see all)