The blogger I am about to introduce to you is one of my favorites. She's very talented when it comes to all things crochet as well as cooking and many other things. Sara McFall loves to share her passions on her blog My Merry Messy Life. Her crochet designs not only look professional and super cute, but she makes it easy to follow so you can make your own. Being a parent of three boys it can be very difficult to find time for crafting and crocheting, but somehow Sara finds a way. Let's take a sneak peek at some of her designs.
Designs By Sara: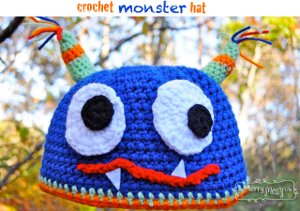 Crochet Monster Hat – The kids will absolutely love this crochet monster hat. I'm a grown adult and I love this crocheted hat! Sizes are provided from 18 months to ten years old. The teeth and eyes will assure that anyone who wears this hat will have a goofy day.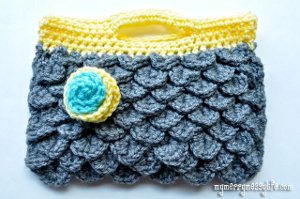 Crocodile Clutch Purse – The texture and crochet design of this purse make it a unique one. I love the little flower accent that matches the handle of the purse. This truly is a cute crochet pattern that you can sport any time of year. Use fun, flirty colors to get your bag noticed.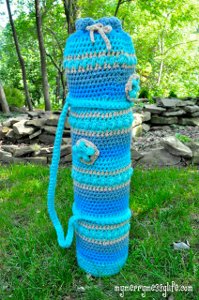 Yoga Bag – It's tough to keep fit when you have a busy schedule, but somehow you just have to make the time. Your yoga mat can easily be stored in this yoga bag, which is an easy crochet pattern to work up. If you live a healthy lifestyle or you're trying to learn how to be healthy, then this is a great start!
Learn more about Sara and see her other awesome crochet patterns. These were just a few of my favorites, but ALL of them are great!
If you don't already know how to design crochet patterns, what have you always wanted to be able to design?
Latest posts by AllFreeCrochet
(see all)