There's something about the winter season that makes me want to trek into the forest, chop down a tree, and live off the land. Every other season I have no desire whatsoever to live like Paul Bunyan, but there's something about the smell of pine and constantly being cold that makes me want to barricade myself in a tiny log cabin and not come out until spring. I guess that would make me more of a Princess Aurora type, but whatever. Because I don't know the first thing about fending for myself in the forest (let alone live anywhere close to one), I typically busy myself with the next best thing to log cabin livin': knitting!
Whether you're looking for a forest-y pair of fair isle slippers or a rustic knit sweater, today's knitting pattern round-up is a wonderful mix of woodland whimsy sure to make all of your forest recluse dreams come true.
---

Knits Inspired by Woodland Creatures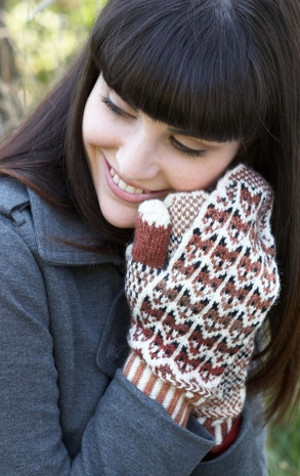 This winter season, get in touch with your wild side. Each one of the  rustic knitting patterns below is not only wonderfully woodsy, but also inspired by a forest critter. We love the Majestic Moose Vest for a bold statement, but if you're looking for a more subtle infusion of woodland whimsy, try whipping up the beautiful Bluebird Scarf.
Woodsy Knitted Apparel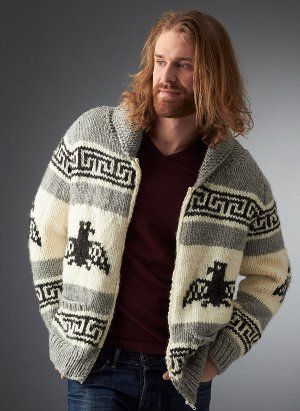 'Tis the season for fair isle, and it just so happens that this traditional geometric knitting technique ties in perfectly with our rustic theme of the day. We're digging Nordic-inspired looks as well as chunkier styles of your favorite knit accessories this season, so grab your needles and get to it!
Homey Log Cabin Touches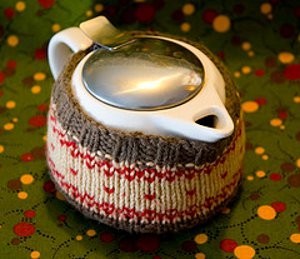 There's nothing quite like a hand-knit kitchen accessory or a cozy afghan to keep your feet warm.  Whether you reside in New York City or rural Wisconsin, the following rustic designs are sure to infuse a heartwarming log cabin feel into your digs no matter where you call home.
Which one of these rustic knitting patterns is your favorite? 
Latest posts by AllFreeKnitting
(see all)