Every year, Pantone releases a color that will dominate the fashion world for the next 365 days (and if the hue is as gorgeous as radiant orchid, a lot longer than that). This year's pick is a stunning purple-pink that flatters, adds flair, and begs to be flaunted. I have yet to see a single skin tone that isn't made more beautiful by radiant orchid; there's just something about this color. The other completely fascinating fact about this shade is that it pairs well with any other color. No, really. Buy a skein of this hue and you can whip up an afghan using any other color you already own.
Every home could use a bit of extra radiance, so work up your favorite pattern from the list below and get it on display. Whether you're a trendsetter or have more classic tastes, you will find the perfect radiant orchid free crochet afghan pattern for you. 2014 is here, and it cannot wait to be adorned with radiant orchid.
Let's dig in:
Free Crochet Baby Blanket Patterns
Babies have the right to be a la mode just as much as the rest of us. Give your favorite little one something radiant to cuddle up with. 2014 has brought us record-low temperatures, so it's only fair that we respond with ways to battle the weather in a radiant-orchid fashion.
How to Crochet Granny Squares with Radiant Orchid
Your favorite shape to crochet is back, and better than ever. These granny squares know what's going on, flaunting radiant orchid in the coziest ways. Learn how to crochet granny squares with the Pantone color of the year, and you'll be ready to take on the best year yet.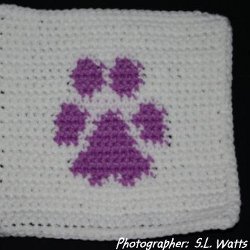 Patterned Crochet Blanket Patterns
Radiant orchid is stunning on its own, but pair it with a fun pattern, and you're creating blue-ribbon worthy designs. These fun crochet blanket patterns make awesome gifts year round, though if you'd like to keep it for yourself, we won't tell.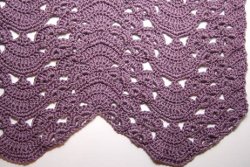 Ripple Crochet Blanket Patterns
Ripples, and waves, and pansies, oh my! Get adventurous with your hook by making these fun crochet blanket patterns. Using radiant orchid yarn only enhances the greatness of these fantastic designs.
Free Vintage Crochet Patterns
Radiant orchid may be the color of 2014, but it looks great paired with a pattern from way back when. Fuse yesteryear with current trends when you make these free vintage crochet patterns. I'm digging this combo.
Get radiant orchid yarn from our online craft store, Cut Rate Crafts!
Are you loving radiant orchid or already waiting on next year's hue? Tell us below!
Latest posts by AllFreeCrochetAfghanPatterns
(see all)