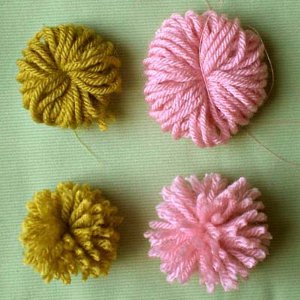 Here in the yarn world we've picked up an exciting new trend. Okay, it's not exactly brand-new, but it's super popular lately for Christmas gifts, crochet hats, and more. Pom poms! First, there are many ways to make a pom pom and here are a few tutorials to get your started:
Pom Poms are great to add to your finished crocheted or knit piece. They have a whimsical and playful quality that can turn a plain crochet hat into a child's favorite hat. Add a little bit of fun to your crocheting and knitting and try some pom poms today. We have a brand new pom pom crochet afghan called the Lattice Pom Pom Crochet Blanket. This afghan uses 48 pom poms to create a fun and wonderfully textured afghan. I can see this pretty crochet blanket draped across the end of a bed or on a comfy chair. We have a variety of crochet and knit patterns that call for pom poms, so take your pick!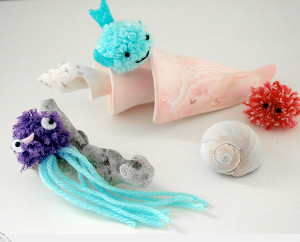 Pom poms aren't just for crafting anymore, but we certainly love to craft with yarn pom poms too! Sometimes you may find that you just have a little bit of scrap yarn around and it can be hard to decide what to make. With these pom pom craft projects, you'll be able to use up your scrap yarn and make a cute project:
Precious Pom Pom Sea Creatures Craft
Have you made yarn pom poms for your projects?
Latest posts by AllFreeCrochetAfghanPatterns
(see all)