As you advance in skill and begin to seek out more challenging knitting projects, the patterns begin to evolve as well. Sometimes there's a lot to remember as more stitches and abbreviations are added to the mix. In those cases, it's always a good idea to have a copy of the pattern you're working with on hand just in case you need a quick reference or you've forgotten a step or two. For your convenience, we've included some of the prettiest printables from our site for you to knit at your leisure. Feel free to poke around. We've got everything from easy knit cowls to gorgeous knit sweaters. Who knows? You may be like me and find your new favorite knit from this list.
Stylishly Simple Shrug – Perfect for a night out on the town, this easy knit shrug pattern is one you simply can't pass up. Knit flat and shaped when finished, even the most novice knitters can cast this beautiful shrug onto their needles.
Autumn Artisan Scarf – Looking for a beautiful yet easy knit scarf pattern? Well, you've come to the right place. This unique mosaic scarf will go perfectly with any outfit. With the right yarn, you don't have to worry about joining in all of the colors represented in this piece.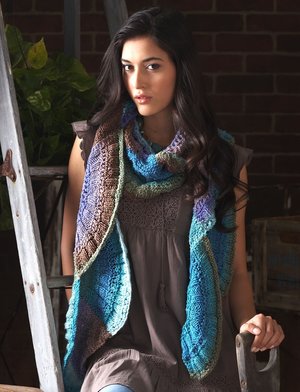 Romancing the Shawl – Fashionable knits don't have to be a pain to make. The perfect cross between style and comfort, this rustic knit shawl pattern will have you ready for that special evening out.
Bateau Sweater – As the temperature continues to drop, bundle up with a warm and cute knit sweater made by your own hand. You don't have to be a pro to get to work on this amazing knit.
Angel Shawl – Heaven really is a place on earth. This ethereal beauty is guaranteed to be quite the gorgeous addition to your wardrobe.
Out of This World Cowl – Who says you have to buy all of your accessories? When you can knit, days of shopping for special accessories are a thing of the past.
Painted Glass Sweater – This beautiful knit sweater comes with a cowl neckline that you're sure to love. With simple stitches and thick, chunky yarn, you'll have this off your needles in no time at all.
Old Hollywood Shawl – So, you've always thought you were meant to be a star? Why not make the knitted accessory to have you ready to take the red carpet by storm? Step aside, Marilyn Monroe! It's your time to shine.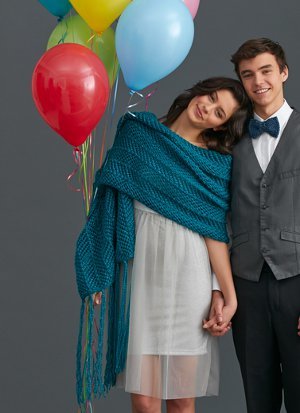 Diamonds on the Cuff – Learn how to knit a sweater and take this lovely pattern for a spin. You're sure to fall in love with the beautiful cuff pattern. After all, you know what they say: "Diamonds are a girl's best friend."
Celtic Cables Wrap – This is one knit wrap pattern you don't want to miss. This amazing little knit will add the right amount of elegance and flair to all of your outfits.
8-Hour Lace Shawl – Not every gorgeous knit has to take forever to complete. With this knit shawl pattern, you'll have a gorgeous new accessory to add to your wardrobe in eight hours or less!
Grace Kelly Sweater – Feel like a million bucks with this wonderful knitted sweater pattern. A cross between vintage and modern, you're sure to turn a few heads when you go out in this lovely knit.
Day to Date Time Shawl – When it comes down to finding shawls to add to your repertoire, you need a knit shawl pattern that can take you from sunup to sundown. This easy knit can be worn both casually and formally for an accessory well worth the time and effort you put into it.
Bamboo Beauty Cowl – You deserve a knitted accessory as beautiful as you. With this charming knit cowl pattern, you get an easy knit you can take with you wherever you go.
Don't worry. We didn't forget about baby! Knitting for baby is always a breeze. Now, having a readily available pattern is as well. These adorable printables are perfect for keeping your precious little one not only warm but also looking absolutely fabulous. Since these knits are much smaller than the usual ones, you'll be able to get them done in no time at all. How many can you make?
Precious Knit Baby Patterns to Print
Top Down Vintage Baby Cardigans
Sweet and Simple Baby Dress
Teddy Sweater and Hat
Baby's Flower Lace Cardigan
Little Critter Baby Hat
Candy Shoppe Baby Booties
What lovely printable are you anxious to begin this week?
Latest posts by AllFreeKnitting
(see all)