It's time for yet another crochet animal showdown at AllFreeCrochet.com and AllFreeCrochetAfghanPatterns.com. Last month, when we asked you a very serious question — Are crochet owls or foxes better? — you overwhelmingly had the cute hooter's back. Here's our proof:
You had some pretty strong arguments for the beaked beauty.
My personal favorite:

Now, we have another crochet animal battle. This rivalry may be older and fiercer than owls vs. foxes, because it involves animals that are nearer and dearer to our hearts: pets. You live with 'em, feed 'em, love 'em, and for many of you, they are a member of your family. That's right, people, we're talking about puppies and kittens! How can you possibly choose? We don't know. BUT YOU MUST!
While we all know the reasons you might choose a puppy or kitten when it comes to actual pets, the rules are a little different for crochet patterns. First, you have the baby angle. Puppies and anything baby-related are a recipe for adorableness. See our evidence here: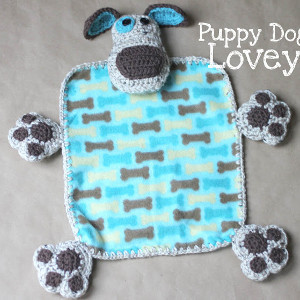 Bow wow wow! Did that sway your vote? However, cats are great for sassy, eye-grabbing patterns that work for any age. Check out this classy afghan: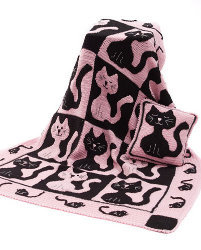 Make it right meow and it will still look good in a girls' room when she reaches teenage years! This afghan has a Breakfast at Tiffany's vibe.
We know you probably won't be able to decide without considering your pet preference, but consider these awesome free crochet patterns before you cast your vote below.
Crochet Puppy Patterns
Crochet Kitten Patterns
Vote now! The poll will close Wednesday, October 29.
Which is more adorable: crochet puppy patterns or crochet kitten patterns?
What did you vote for, and why?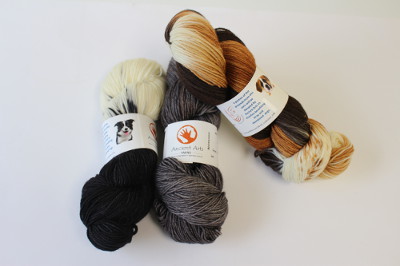 PLUS:  Enter to win three skeins of yarn from the Ancient Arts Yarn Woof Collection: Border Collie, St. Bernard, and Weimaraner.  The Woof Collection features 10 dog-inspired colors and portion of the proceeds of the sale of all Woof Collection Yarns are donated to benefit stray and abandoned dogs.  The deadline to enter is November 5th, 2014 at 11:59:59 p.m. Eastern Time. Enter for your chance to win right now!
Latest posts by AllFreeCrochetAfghanPatterns
(see all)