Just wait until you see this gorgeous crochet giveaway. We think it's possibly the sexiest crochet hook set of all time (who knew?)! In this case, the photo just might say it all: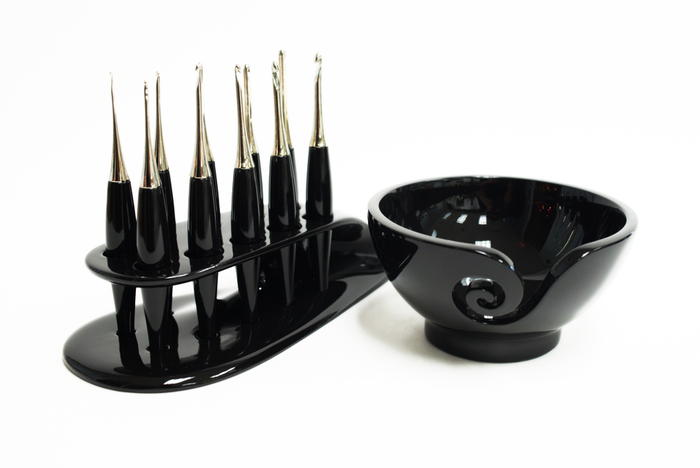 For the classy crocheter in your life, this set is a holiday must-have! Just imagine the expression on her face when she looks at these bad boys: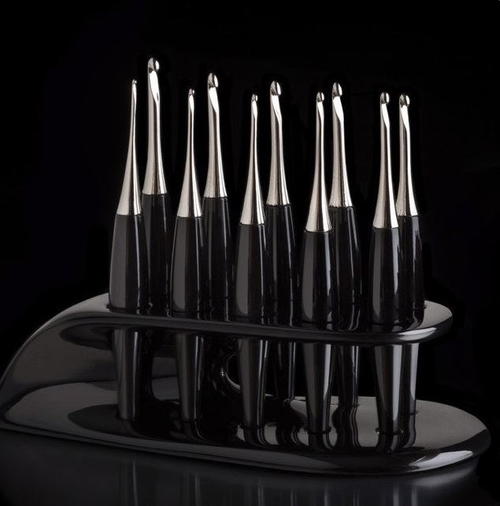 Seriously, were these designed by a sleek car company? Nope – they're by our friends at Furls Crochet.
Check out our review for all the details on what makes these hooks so special:

"Furls Crochet thought of great ideas to instill in their product the first being the added weight in the front of the hook to drive hand energy into crocheting momentum. Another thing that most crocheters will love is that the tip of the hook is silky smooth allowing your stitches to be perfectly made and the hook to glide back and forth without any issues. The Odyssey hooks sit perfectly in your hand for the ultimate crocheting experience."
And of course, don't forget to enter the giveaway through November 27! One lucky winner will win the hooks, stand and yarn bowl. Then you can gift it to someone you love (or love yourself!) 🙂
Latest posts by Stitch&Unwind
(see all)