Learn how to make all kinds of granny squares with this fun pattern collection. With 18 Unique Crochet Patterns: How To Make All Kinds of Granny Squares, you'll find beginner crochet squares and fun squares that vary in style and design. I know, I know, granny squares can be a pain. No one likes joining squares together – but the end result is so spectacular, you won't be able to resist for long. If you use these crochet squares, I can guarantee an amazing crocheted afghan. Start with the basics and move up to more diverse and exciting patterns in this collection. This is your one stop shop for free crochet granny square patterns to liven up your crochet.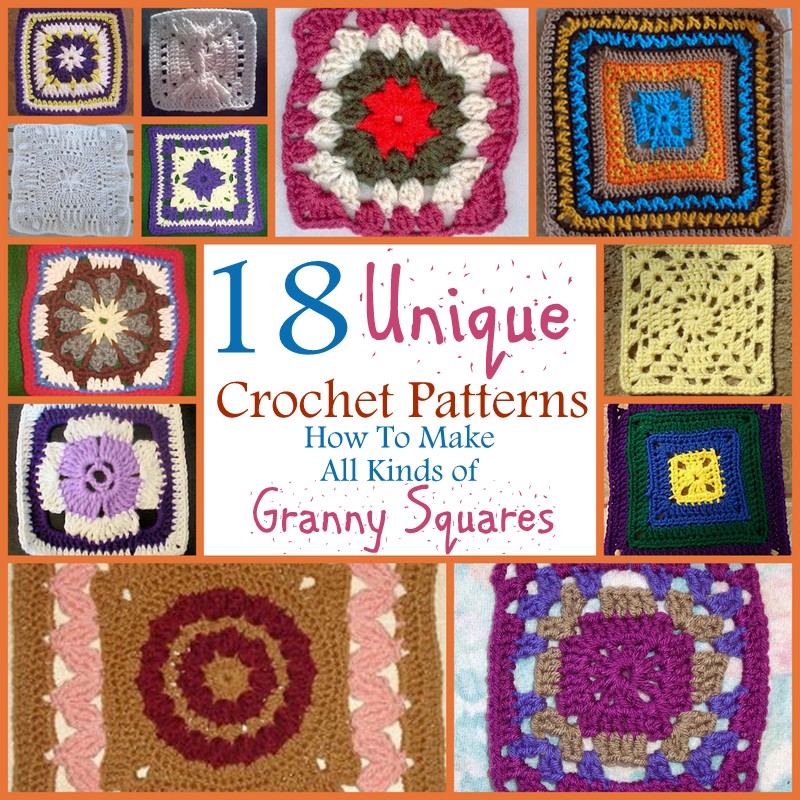 Granny square patterns come in all different sizes and use different stitches. From your basic crochet granny square to more advance crochet granny squares, you'll find that there is a granny square for everyone in this collection. Never crocheted a granny square before? Learn how to crochet granny squares with this list of great patterns to try. Even if you're a little wary of crochet squares, patterns like these are definitely worth checking out. You never know which granny squares you might want to crochet today!
Here's a sneak peek!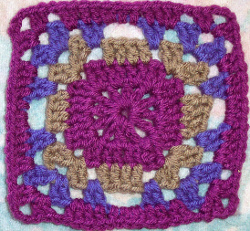 Fandango Square – Don't miss out on the Fandango Square pattern. With brilliant use of color, this crochet square utilizes negative space and a neutral color to achieve its look. Now you can learn how to crochet a square that's different from the traditional granny square.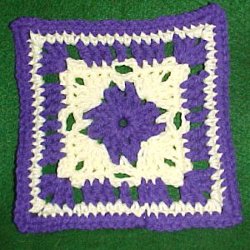 Newport Square – This Newport Square will remind you of springtime. This crochet pattern makes a fantastic foundation for a great afghan and it's named after a town in Maine.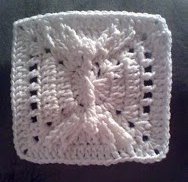 Reflected Dragonfly Square – This Reflected Dragonfly Square is like an optical illusion! This crochet pattern isn't complicated an looks amazing as part of an afghan. Make a summer baby blanket for a little girl and she'll love the dragonfly design.
I can't pick a favorite square, can you?
Latest posts by AllFreeCrochetAfghanPatterns
(see all)