Whether you buy into their mystical qualities or not, zodiac signs can be a lot of fun. Some people strongly identify with and embrace their sign. Others think it's all a bunch of baloney. But most people will still look for their horoscope in magazines because it's sort of like being in a special club with other people who were born around the same time of year.
At AllFreeCrochetAfghanPatterns.com, we thought it would be interesting to give you an afghan horoscope! We matched these afghans to zodiac signs based on the traditional qualities and colors associated with each sign. It's all in good fun, so find your sign and let us know: do you think the afghan suits you?
M

y

s

i

gn

i

s

.

.

.
Aries

March 21 – April 20
Adventurous and confident.
April 21 – May 21
Loving and reliable.
Gemini


May 22 – June 21
Adaptable and intellectual.
Cancer


June 22 – July 22
Emotional and intuitive.
Leo

July 23 – Aug 21
Warm-hearted and creative.
Virgo


Aug 22 – Sept. 23
Modest and intelligent.
Libra


Sept. 24 – Oct. 23
Romantic and idealistic.
Scorpio


Oct. 24 – Nov. 22
Powerful and magnetic.
Sagittarius


Nov. 23 – Dec. 22
Optimistic and good-humored.
Capricorn


Dec. 23 – Jan. 20
Practical and ambitious.
Aquarius


Jan. 21 – Feb. 19
Independent and original.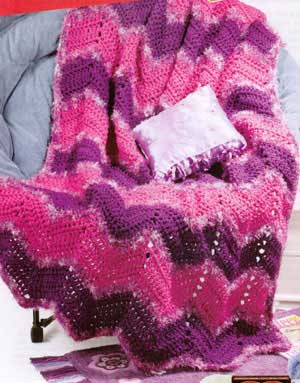 Pisces


Feb. 20 – Mar. 20
Kind and selfless.
What's your sign and did the pattern suit you?
Latest posts by AllFreeCrochetAfghanPatterns
(see all)