While the spring cleaning has begun I've been finding more and more scraps of yarn lying around the house. If only I had a room dedicated to my crochet supplies (in my dreams, right?). The problem I have with scrap yarn projects is finding the perfect pattern to work up. I usually like the bigger crochet patterns that I found around the web, that take multiple skeins of yarn and endless hours working up. However, today I've compiled a list of yarn ideas, stashbuster tips and scrap yarn projects from our friends on Facebook.
Deb Cowpuncher: In my mind every new baby needs a new blanket so I make as many as I can and donate them.
Larissa J. Pelletier: place the yarn scraps (4-8 inches length) into bird suet feeder for nesting materials for the birds.
Jennifer Krakow Greve: Crocheting bowls is a good idea. I especially like holding two strands of different colors of cotton yarn together. The two-toned looks really nice, makes it stronger and doesn't take up a lot of yarn. When done, they make a useful catch-all for the home or a great way to present a gift (put bath soaps, etc. inside bowl).
Mary Kathryn: Arm knitting is a fun and great way to use up scraps! Also I love to keep a bag or scrap for stuffing and making my amgirumi.
Kathy Bartholomew: If I have a remnant of yarn leftover, I make flowers. Then can add a hair clip to the back, or attach a pin to make a broach. I also use left overs for bookmarks. And if I have enough, I will do granny squares. Then save those to make a large afghan.
Linda Shaffer Mincer: I donate my odds and ends of yarn to the local elemterary school for their art projects.
Susan Lippincott Carter: Cigars used to come inplastic tubes. I use the tubes to hold my crochet hooks. Each one holds 3 or 4 hooks. Space saver.
Karen Pollard: stashbuster tip…I keep my yarn in clear plastic totes….also if yarn is for special project I separate that yarn into large storage bags until project is done.
Bailey Hale: I had a little bit of cotton yarn left over from an order and I started a macrame project with it.
Scrap Yarn Projects: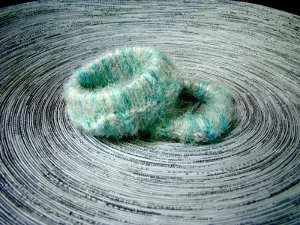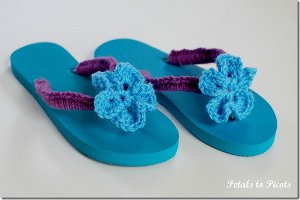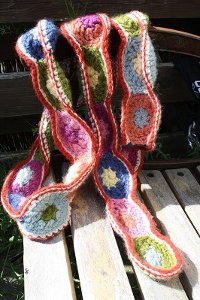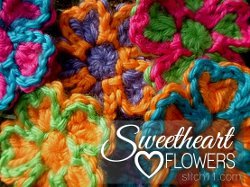 Storage Solutions:
Latest posts by AllFreeCrochet
(see all)