This past week, I realized that yarn snobbery goes in two directions, and it is breaking creativity into groups of people.
I used to think a yarn snob was a person who only used high end yarn and looked down on people who were using everyday mass retail brands. For the most part, I use everyday yarn and my good friend would call someone like me an "Acrylic Queen," in good humor of course.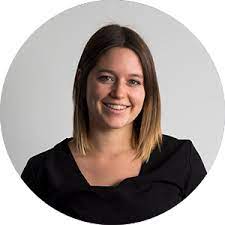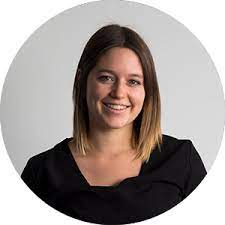 Here are two great examples of projects that I have recently done. On the left is my Tidal Wave Treasure Scarf that is hand woven using Red Heart's Boutique of Eclipse & Treasure Yarn. On the right, my Green Hand Painted Tartan Scarf using Modas Yarn & Liberty Wool.
It is fascinating to me that some people were excited when I mentioned that I used Red Heart Boutique for the blue scarf, but then others started to moan about the price point of the yarn because Boutique is the next step up in Red Heart yarn.
Furthermore, I mentioned the right scarf is hand-painted yarn. I never expected people to diss the scarf based on the term hand painted. Many people were saying that the Green Hand Painted Tartan Scarf is ridiculously expensive. Interestingly enough, I never mentioned the price points of the scarves. The term hand-painted yarn has a stigma of being over priced.
It seems to me that yarn snobbery is going in two directions — from those who will only use value yarns to those who refuse to.
Surely there has to be a happy medium here. Many of us, including myself, are on a limited income with not much to spare, but if I were to look at a scarf in a retail store verses one I can make myself, I would opt to make it in order to save money and create my own style (even when using specialty yarns).
So let's compare price points:
If the project was done with value yarn, it would have cost me approximately $10. Having said that, no value yarn exists where the colors slowly transition like you see. So comparing the two isn't a fair judgement.
The Tidal Wave Treasure Scarf costs approximately $15. It only costs $5 extra dollars for the medium priced yarn used, but it is still produced by a massive manufacturer.
The Green Hand Painted Tartan Scarf costs approximately $25. The two yarns are hand painted and one is a fair trade yarn that is employing a village of women in Uruguay. This is only an extra $10 over top of the massive manufacturer's price.
How much would you pay for a scarf at a medium to high end clothing store in the mall?
I sometimes wear an accessory scarf that was purchased from a fashion store. The scarf was $30. It's a mass produced scarf that is hand woven by machines. It is one solid color and probably tens of thousands of people own the same one. There's no originality in it and it's more expensive than one I could've created myself. At shows, no one comments on this scarf, but when I wear something I made, the public wants  to know more about it and the type of yarn that I used. There's a huge difference when people realize something is hand created verses mass manufactured. More interestingly, when the winter stock is cleared at the store, the prices drop to 50% off and then eventually 75% to clear inventory. Clearly the item has an excessive mark up, but when the sales come on, you are lucky to get the color you want.
I've changed my opinion about yarn over the last year. More so, I've educated myself about where yarn is manufactured, who is manufacturing it, and what the contents are of the yarn itself. I have added wool, alpaca, and natural blends to my yarn collection. Some medium to high yarns will give you results that you'd never be able to achieve with value yarn. Sometimes you need to get out of the value aisle and see what else is available. You may be surprised that specialty yarn stores aren't really expensive like society leads us to believe. With specialty yarn, the price point is based on distribution, materials, and the labor involved to get the final look. Some of the specialty yarn goes through many processes in order to look a certain way. We say it's expensive, but for the most part it is fair market value for the manufacturing involved, especially if it's created here in North America.
When you start to question yarn verses a finished piece of clothing or something you can buy at the store, you may realize that specialty yarn isn't always the bad guy. In fact, you will probably be stopped more often to receive a compliment, save money, and have something that expresses your creativity.
For a look at some of the yarns out there, check out out AllFreeCrochet's company listings. There are a handful of major manufacturers, but one independent yarn company is Darn Good Yarn. They are all great sources of yarns with different price points, colors, and fiber contents. It just goes to show that specialty and value yarns really can come together to create wonderful knitting and crochet projects.
I would love to know what you think. Do you diss any finished product based on the price of the yarn or the yarn used?
Latest posts by Michael Sellick
(see all)